PRISBELÖNTA FAVORITER på KORTFILMENS FÖDELSEDAG
Kom och fira filmens födelsedag med oss och se prisbelönta favoriter i alla genrer från hela världen. Alla filmer är engelsk-textade och vi bjuder som vanligt på en kavalkad av roliga, allvarliga, tänkvärda, tokiga och kärleksfulla filmer. Vi välkomnar alla kortfilmsentusiaster i alla åldrar till en härlig biostund där du även tävlar om biobiljetter.
For English scroll down
TID: 13.30-15.30 Lördag 28 december 2019 FRI ENTRE´/Free entrance
VAR: på Bio Roy Kungsportsavenyn 45 i Göteborg
Filmens Födelsedag är ett samarbete mellan LadyBugFestival och SverigesKortFilmFestival med stöd av SverigesFilm och Video Förbund Filmerna som visas är festivalernas prisvinnare och publikfavoriter genom åren.

Om Filmens Födelsedag:
Den 28 december 1895 gjorde Bröderna Lumière, sin första filmvisning för allmän, betalande publik på Grand Cafe i Paris, vilket därför brukar anses som filmens födelsedag. Bröderna visade bl.a sin kortfilm L'Arrivée d'un train en gare de la Ciotat (Tåget ankommer Ciotats station) vilket sägs ha skapat full panik bland publiken.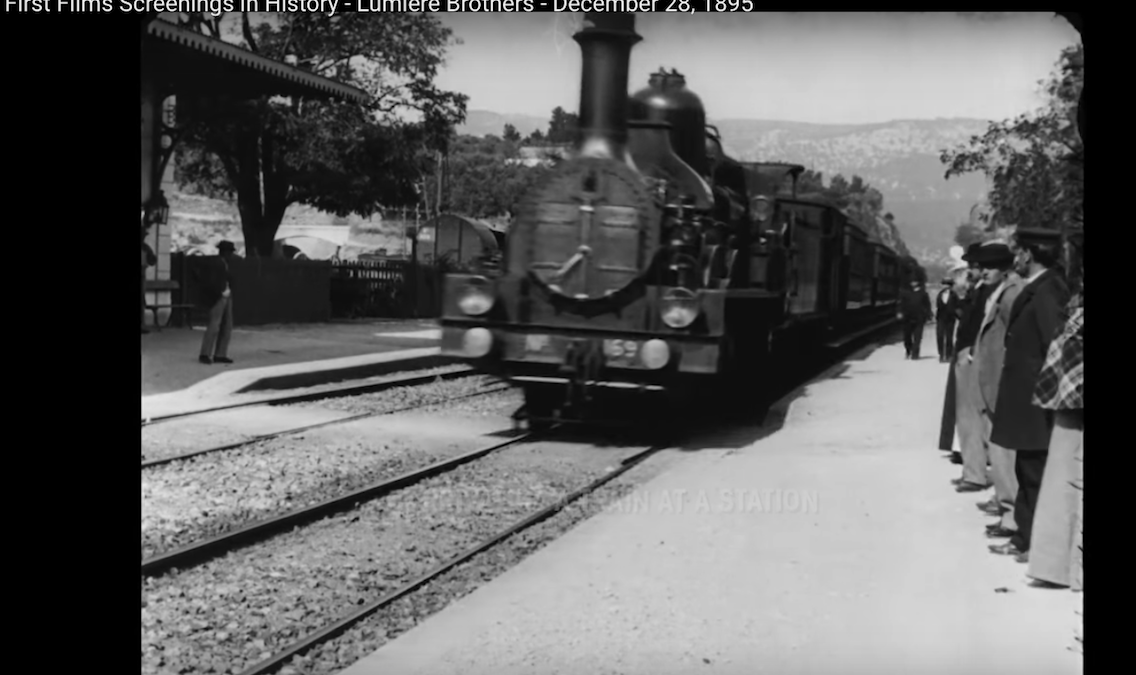 Welcome and celebrate with us and see award-winning favorites in all genres from all around the world. As usual we have a cavalcade of fun, serious, thoughtful, crazy and loving movies. We welcome all short film enthusiasts of all ages – to a wonderful time where you also compete for cinema tickets.
Free entrance and all films with English-subtitle
On December 28, 1895, in front of a paying audience at the Grand Cafe in Paris, the brothers Lumièresstaged a twenty-minute program of ten films, including one ofa train as it entered a station, moving straight toward the camera. The filmcreated panic in the audience; several women are said to have fainted. The event has gone down in history as the first public cinema performance. Withinfive years of the invention of the cinÄmatographe–during which time the Lumières promoted it throughout Europe–motion pictures were being made in every developed country in the world. The Lumières continued toinnovate film technology. In Paris in 1900, they demonstrated their Photorama, which was a 360í panoramic projector. Thirty-five years later, they introduced their stereo-cine process, which was based on the principle of anaglyphics.
The Short film birthday celebration program is 120 minutes, it contains a various of shorts from all genres and starts up with eight very diverse minute films. All shorts are made in a non commercial purpose and the filmmakers age is between 12 and 70 years. Welcome to read more about the films here!