Kortfilmsdagen arrangerades av LadyBug Festival och Bio Roy med stöd av Svenska Film Institutet.
Besökare vann biobiljetter och HELA biljettintäkten gick till Röda korsets hjälparbete i Syrien .
Filmarna Sophia Wikman/Morfar vart tog du vägen och Vendela Ganslandt&Elin Ohlin/Slum Tourism berättade om sina filmer och pusslade lite. Elin Ohlin träffade några kortfilmsentusiaster. En var från en filmskola i Hong Kong. Guess who?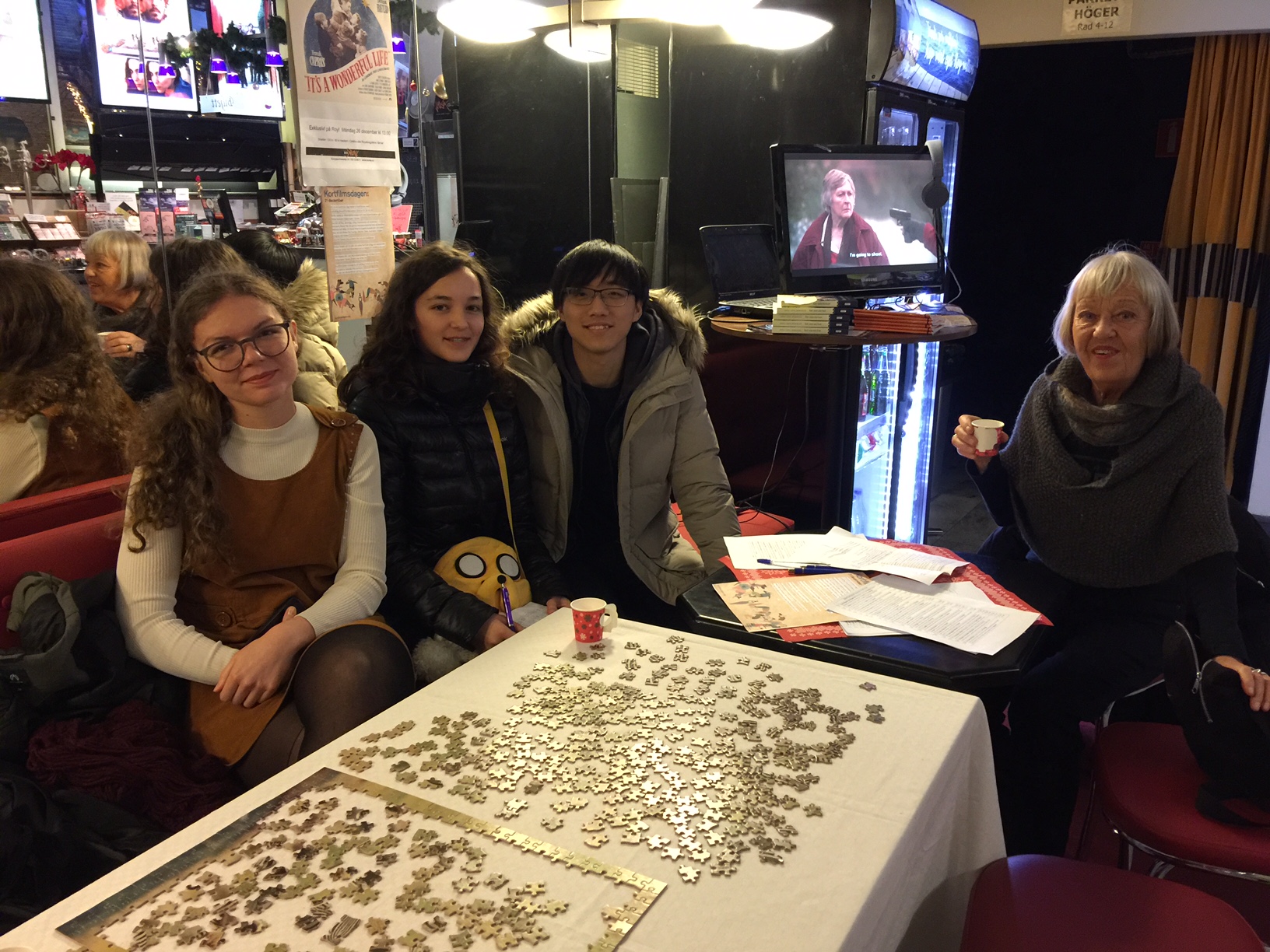 The Short Film Day was arranged by Ladybug Festival and Bio Roy supported by the Swedish Film Institute. Visitors won film tickets and ALL ticket income was sent to the Swedish Red Cross supporting their work in Syria. Filmmakers Sophia Wikman, Vendela Ganslandt and Elin Ohlin talked with the audiens about their films and made some puzzle.