15.30-20.00 LadyBugFestival 33 shorts 274 minutes
With these 33 lovely, thoughtful and diverse films LadyBug Festival gives a tribute to diversity and wish the audience a great and memorable
Short Film Day 2015
1 Lost In Revision Fiction-komedi 6 min. Sverige
Regi Alba Lange www.kulturama.se
X och Y återger en kväll och båda två minns den väldigt tydligt…..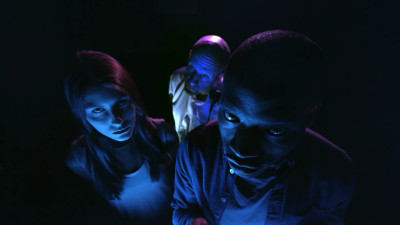 X and Y retell an evening, and they remember it clearly  enhanced,  stretched, adjusted and blocked, as remembering turns into revisioning…
2 Prepare For the Enlightenment Eng.text Dok. 7 min. AU
Regi Maximilian Reinthal www.sydneyfilmschool.com
Ingress är spelet som förvandlar verkligheten runt dig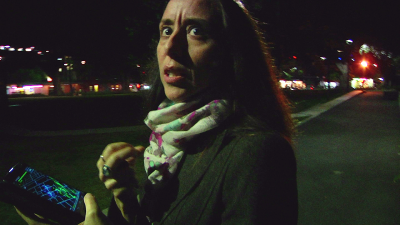 till en lek med spioner och hemliga agenter.
Men var slutar verkligheten och var börjar leken?    
Ingress transforms the reality around you into a game of spies and secret agents –
But where does reality end and the game begin?
3 Where is Don? Eng.text Drama 10 min. Albanien Director More Raca Arena Production
Det Fria Ordets förespråkare förföljs med våld. Journalister är i ständig fara och de lever oskyddade i mardrömmar av hot. De är ofta mål för intressegrupper inom regeringen generic viagra india.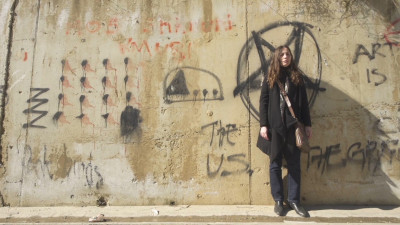 Freedom of speech is violated; the life of journalists are constantly at risk an they live unprotected under a nightmare of threats. Usually they are targets of groups of interest, involving the government
4 Stories From the Wars Konstfilm 5 min. Sverige
Regi Freja Andersson   www.frejaandersson.se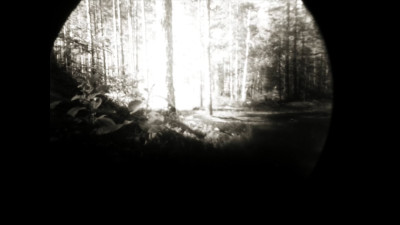 Vad minns vi?
What do we remember?

5 Life Style Eng.text Drama Comedy 12 min. Turkey Director Gozde Onaran www.bluestockingfilms.com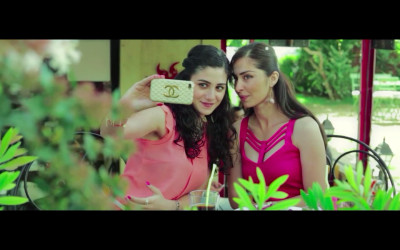 Två sekreterare upptäcker under en lunchrast att deras olika drömmar om rikedom kan förgifta deras vänskap
Two secretaries find out, during their lunch break, that their dreams of affluence have the potential to poison their friendship.
6 One Of Many Dokumentär 6 min. Sverige
Regi Clara Norén, Amanda Fors, Åkesson, Jasmine Wahlström, Jens Zingmark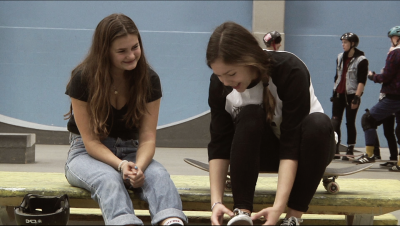 Sonia vågade inte skata bland alla killar men hon och de andra tjejerna skapade sig tillsammans eget utrymme på skatearenan.
Sonia didn't dare to skate at the local skateboard club but during women's separatist days a community grows between the girls at the riding area.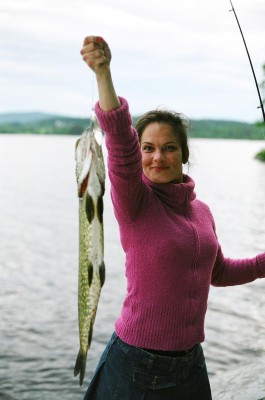 7 Susanne Blir Singel
Komedi 14 min. Sverige
Regi Lena Hanno-Clyne www.dorisfilm.se
Susanne har stått ut med mycket, men efter en olycka på camingplatsen startar en intensive dag som förändrar hennes perspektiv på livet
Susanne bears a little too much. An accident at the camping site is the start of a very intensive day where she gets another perspective of her life
8 Grace under Pressure Comedy 9 min. UK Director Jen Moss www.bluestockingfilms.com
Grace är svarta fåret i en annars lyckad familj. När hon blir inbjuden till en familjeträff får hon hjälp och råd av sin väninna Laila.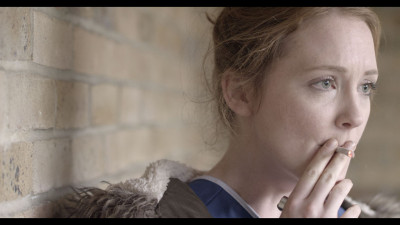 Grace is the black sheep of an otherwise spectacularly successful family. When she gets invited to a family reunion, she turns to her friend Laila for guidance.
9 A Portrait of a Wind-Up Maker Eng.text Animation 4 min. Spanien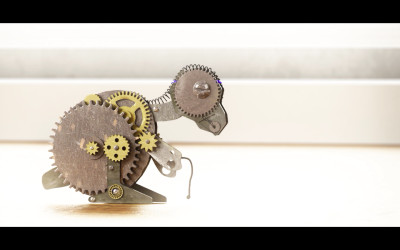 Regi Dario Perez www.promofest.org
Chema var advokat men är nu leksaksmakaren som på konstnärlig väg recyclar material och
bygger uppdragbara leksaker.
Chema was a lawyer but changed his life when his son died and is now a wind-up toy maker who creates pieces of art from recycled items
10 Shoot Me Drama 13 min. Sverige Regi Anna Hylander www.dorisfilm.se
Gerda är en stark kvinna som satt allt ur spel och Alex är en bankrånare utan plan B. Båda två är beredda att gå hur långt som helst för sin sak.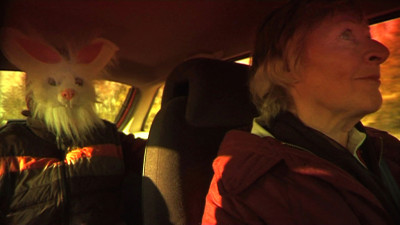 Gerda, a woman with power, has shaken things up.  Alex is the bank-thief without plan B. Both of them are willing to go far to get what they want.
11 Tête-â-Tête Eng.Text Philosophic Comedy 10 min. Pakistan
Director Rayika Choudri www.bluestockingfilms.com
Två vänner anförtror varandra sina senaste svagheter. Ibland kan ett anspråkslös ögonblick riva upp oss helt och ibland ingriper ödet.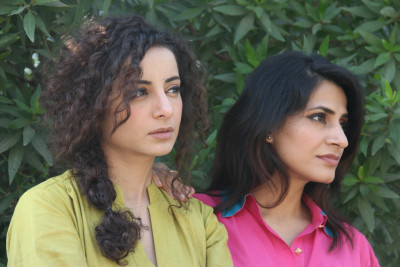 Two friends who confide in each other their recent moments of weakness.
Sometimes it's an unassuming moment that can unravel us completely and sometimes fate intervenes
12 Urskogen 1 min Sverige
Regi Felicia Boudré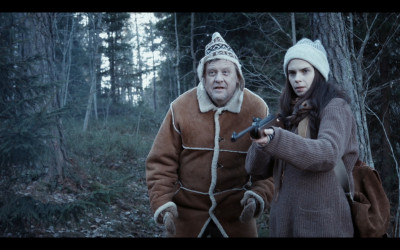 www.sverigeskortfilmfestival.se
En manusförfattare tappar koncentrationen vilket påverkar hans manus

A screenwriter loses concentration which affects the script
13 Au Bord de La Mer, Drama 5 min Australia Director Lea Zuna www.sydneyfilmschool.com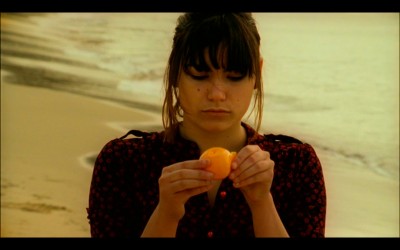 En liten kärlekshistoria vid strandkanten
An Ameliesque love story on the shore of a beach
14 Två Hem Dokumentär 8 min Australia Regi Caroline Ingvarsson www.sydneyfilmschool.com
Om två kvinnor fångade mellan Australien och Sverige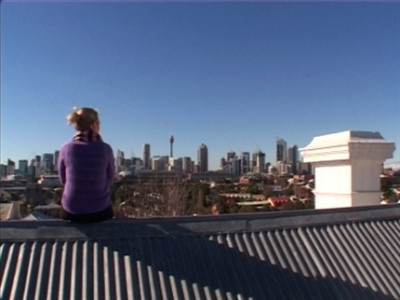 About two women caught between Australia and Sweden.
5 Amalia Gomez is Gluten Intolerant  Comedy 11 min Australia
Director Shideh Faramand www.wift.org/wow/
Lilla Amalia slits mellan två kulturer eftersom hennes dysfunktionella föräldrar bara vill lära henne om sin egen kultur.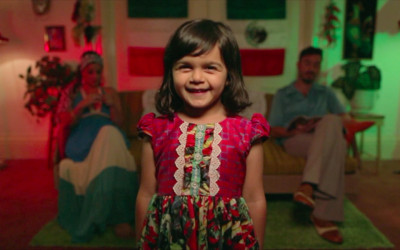 Little Amalia is torn between two cultures and two dysfunctional parents intent only teaching her about one half of her culture
16 Around 4 Drama 11 min Australia
Director Lea Zuna www.sydneyfilmschool.com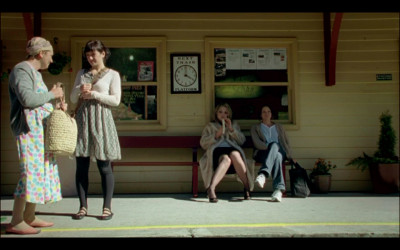 Fyra personers öden korsas vid sisådär kl. fyra på eftermiddagen
The Destiny of Several People cross over at around 4 O´clock
17 Bollsinne Dramakomedi 8 min Sverige
Regi Nicklas Dahlström www.nicklasdahlstrom.se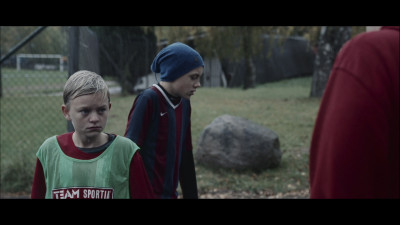 Melkers pappa Roger är fotbollstränare och försöker förvandla de motvilliga smågrabbarna i fotbollslaget till världsstjärnor.
Melker´s father and football coach wants to turn the reluctant boys in the foot ball team to world champions
18:1 Buddhas Fest Animation 3 min Sverige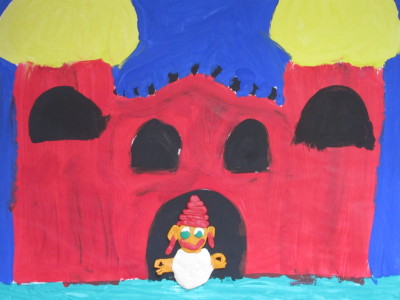 Filmen berättar sägnen om hur den kinesiska zodiaken fick sina tolv djur och är gjord av en grupp tjejer som alla är födda i Guangdong-provincen i södra Kina. En gång om året träffas de för att umgås, byta erfarenheter och göra aktiviteter som har anknytning till kinesisk kultur.
The film tells the story about how the Chinese zodiac got its twelve animals. The film is made by a group of girls born in the Guangdongprovince. Once a year they meet to socialize, exchange experiences and do activities related to Chinese culture.
18 A som i Apa Dramadokumentär 5 min Sverige www.marionettefilm.se
Filmsommarjobbarna i Göteborgs Stads Centrum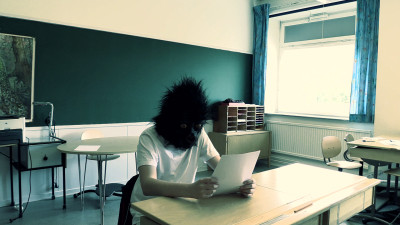 Betygs- och skolsystemet skapar masker och leder till stress och rivalitet

The school system creates masks and leeds to stress and rivalry
19 Filip Drama 11 min Sverige Regi Nathalie Alvarez
Filip beundrar sin storebror Sebastian mest av allt. En kväll råkar han se något hända mellan Sebastian och hans bäste vän.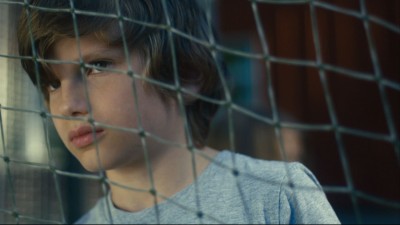 Filip admires his older brother Sebastian most of all. One evening he happens to see something beetween Sebastian and his best friend.
20 My Body Dokumentär 6min Sverige Regi Gustav Törnqvist
www.sverigeskortfilmfestival.se
En ung transman berättar för första gången för sin mamma om sin identitet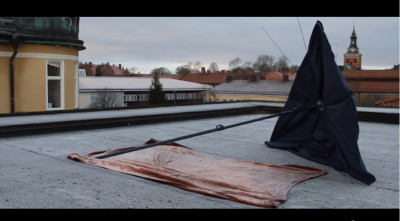 A Transgender man tells his mom for the first time about his identity.
21 All Gods Creature Drama 19 min Australia
Regi Mary Hutson & Kelly Cameron www.wift.org/wow
Två bröder hanterar livet och saknaden efter sin pappa på helt olika sätt 
Two young brothers deal with life and the loss of their father in different ways

22 Evidence of the Yet Not Known Konstfilm 7 min Danmark
Regi Maria von Hausswolff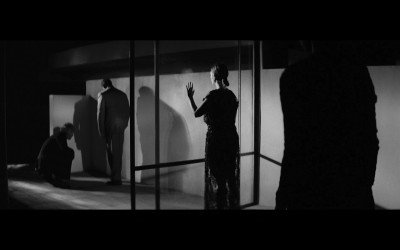 Abstract Film Noir Mystery

23 Abel Drama 4 min Sverige Regi Yana Martsynkevych www.sverigeskortfilmfestival.se
En ung kvinna står inför ett svårt beslut i livet som kommer att påverka dem hon älskar mest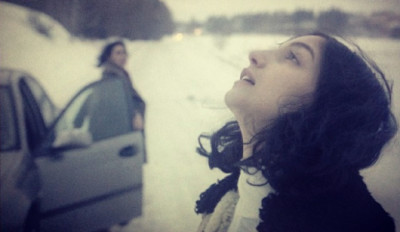 A young woman is haunted by a life-changing decision, and its impact on the people she loves the most.
24 Final Frame Konstfilm 1, 27 min Sverige Regi Johanna Bernhardson www.subjektobjekt.se
En återfunnen super-8 film och ett brev skapar de sista bilderna av en mamma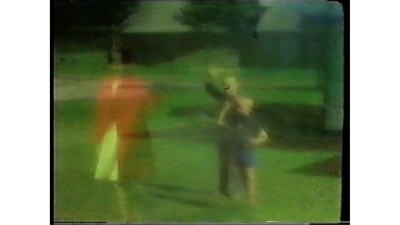 A found super-8 footage.
A letter.
Together they form the last pictures of a mother.
25 Freaks Komedi 10 min. Sverige Regi Lovisa Svensdotter  www.saltafisken.com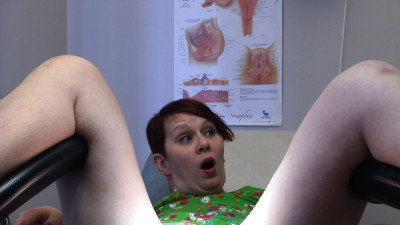 Ulrika, Pia and Agnes är bästa vänner sedan länge. Nu är de 30+ med barn och livet är lika kaotisk som förut.

Ulrika, Pia and Agnes, best friends since way back. Now 30+ with kids and their lives are as chaotic as ever before
26 Clean Up On Isle nr9 7 min Comedy Australia Director Anthea Hewett www.sydneyfilmschool.com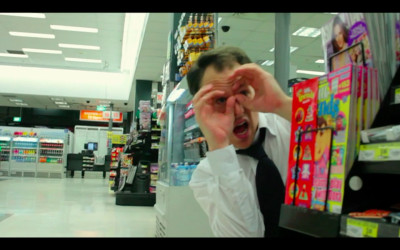 I ett behov av att fly från verkligheten glider två vuxna män in i en fantasivärld.
An necesarry escape from reality allows two adult men to slip into their fantasy world
27 Class Trip Drama 14 min Sverige Regi Jonatan Etzler & Jonatan Sköld www.sverigeskortfilmfestival.se
Elin försöker passa in i sin nya skolan där hennes klass förbereder en skidresa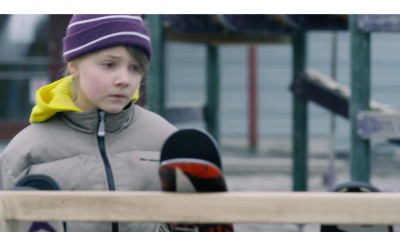 Elin tries to fit in at her new school where the classmates are preparing for a skiing trip
28 Min Vän Luna Drama 11 min Sverige Regi Linda Molin & Samori Tovatt www.sverigeskortfilmfestival.se

Alice och Luna jobbar som funktionärer på en stor musikfestival.
En film om vänskap och om den lilla människans del i ett större maskineri
Alice and Luna work at a big music festival. A film about friendship and about each persons part in a bigger machinery
29 Vägen till Frihet Dokumentär 11 min Sverige  Regi Maria Haglund,
Sofie Sundén, Maja Persson www.sverigeskortfilmfestival.se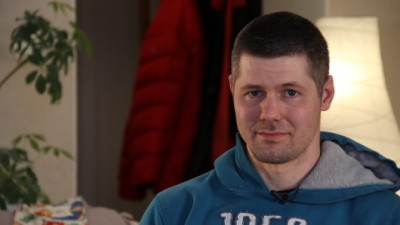 Vägen till Frihet speglar Jonas Gustavssons livsöde och hur det påverkade hans liv markant. En dokumentär fylld med inspiration, motivation och viljan till att nå sina drömmar.
About Jonas Gustavsson´s destiny and its great impact on his life. A film full of inspiration, motivation and Jonas strong will to reach his dreams.
30 Jag Har din Rygg Drama 15 min Sverige
Regi David Nzinga & Sebastian Lagerkvist www.sverigeskortfilmfestival.se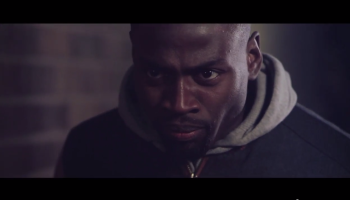 Jack och hans kompisar är på väg till en fest då de blir vittnen till en aggressiv händelse mellan en vit man och några svarta ungdomar
Jack and his friends are on their way to a party. On their way, they observe a hateful exchange of words between an older white man and some black kids
31 Tell Her How You Feel Drama 5 min Australia Director Ingrid Macauly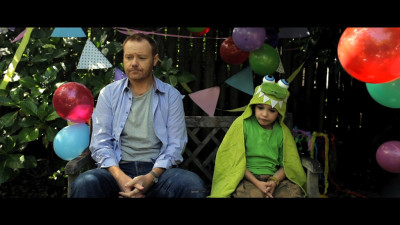 ….det blir inte lättare när man blir äldre
…it doesn´t get better as you get older
32 Not Swiss Made Art&Satir 2 min Switzerland Director Apiyo Amolo
Min man ville skiljas för att jag blivit för Schweizisk och tappat min exotiska touch. Sedan fick jag ett brev från myndigheterna som informerade om att jag, efter tolv år i landet skulle få mitt medborgarskap annullerat och därför måste lämna tillbaks mitt pass.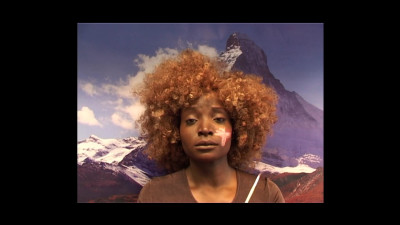 My husband asked me for a divorce because I had become too Swiss and had therefore lost my exotic allure. Shortly after I received a letter from the Immigration authorities informing me that after twelve years of residency and nine years of marriage they wanted to declare my citizenship invalid. They wanted their Swiss passport back!
With these 33 lovely, thoughtful and diverse short films LadyBug Festival gives a tribute to diversity and wish the audience a great and memorable Short Film Day 2015
Nr 1-11 is a selection from the LadyBug Festival A-Rate Tour 2015 and nr 12-33 from LadyBug Festival ShortFilmMarathon 2015-14 and 13
Kortfilmsdagen 21 december är arrangerad av LadyBug Festival och Bio Roy med stöd av Svenska Film Institutet. Ett stort tack till alla filmmakare, DorisFilm, WIFT Sverige, Bluestockingfilms, Sveriges Kortfilmfestival, WOW festival, Sydney Film School och alla oberoende filmskapare för era fantastiska filmer och för ett gott samarbete.
The Short Film Day 21 december is arranged by LadyBug Festival and Bio Roy with support from The Swedish Film Institute.
A Big Thank You to all film makers, DorisFilm, WIFT Sverige, Bluestockingfilms, Sveriges Kortfilmfestival, WOW festival, Sydney Film School and independent film makers for your amazing films and for good cooperation.