LadyBugFestival Program 2016 
TORSDAG 6 OKTOBER
13.00 Boxing for freedom
DOKUMENTÄR 74 min, Afghanistan 2015 Språk: Dari (engelsk text) Regi: Silvia Venegas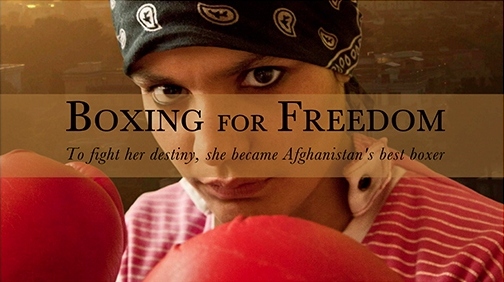 Sadaf Rahimi is the best female boxer in Afghanistan, but she must deal with her country's traditions, fear and her own fate in order to be a free woman. Sadaf and her sister Shabnam joined the newly created women's boxing team at the age of 13, when they returned to their country after being refugees in Iran. Sadafs boxing and academic achievements will turn her into an example for many Afghan young women, but her path will not be without threats and difficulties.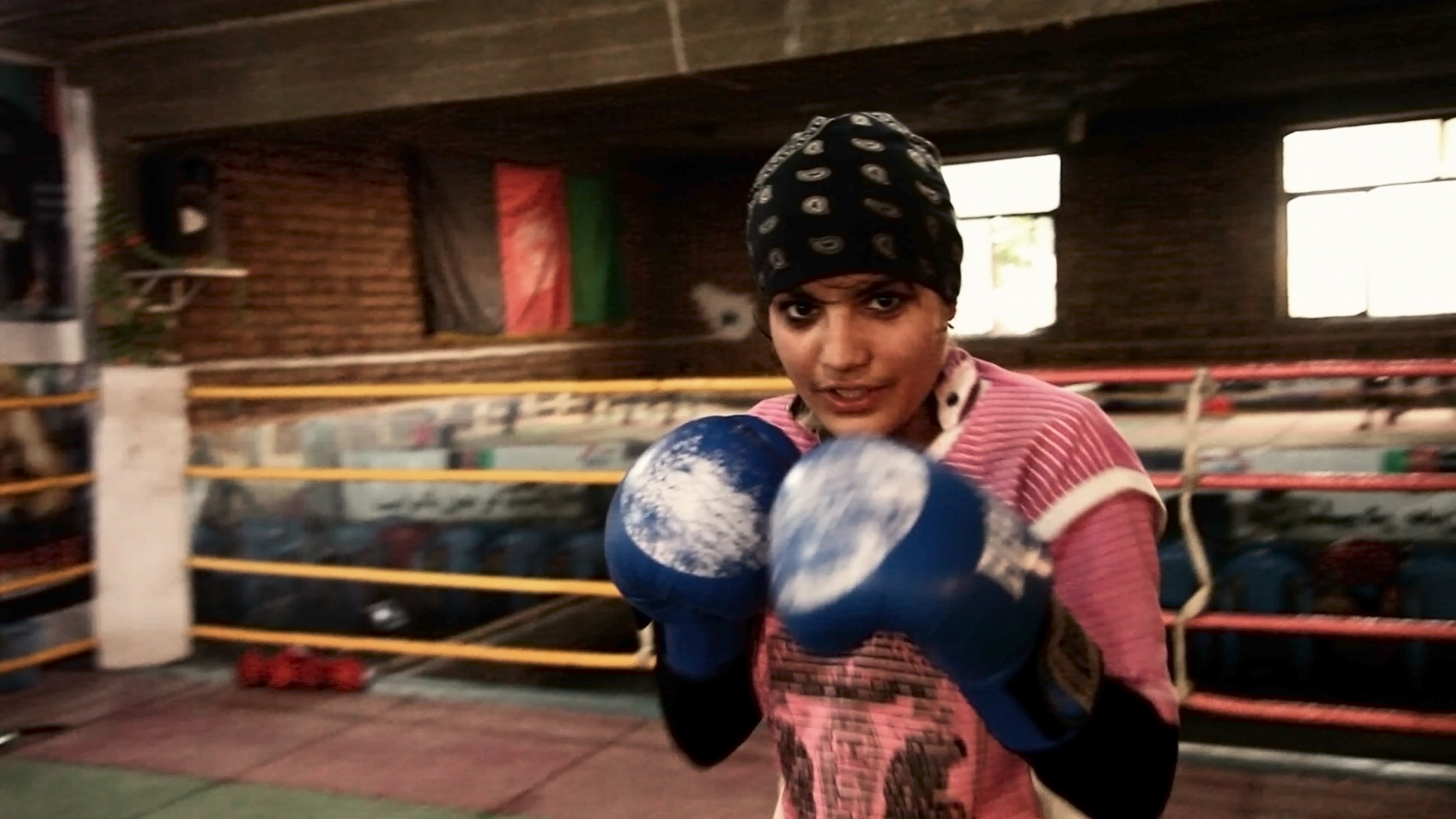 Boxing for Freedom is about women's empowerment and so the directors gave to Sadaf a camera to film part of her story. The documentary brings together the voices of the most progressive Afghan women in a turning point for Afghanistan because the rights of women are retreating.
The documentary was filmed on location in Kabul (Afghanistan) during 2011, 2012, 2013 and 2014. Boxing for freedom is produced by the winners of the Goya Award for Best Short Documentary 2015. The film won the Silver Biznaga at the Malaga Film Festival and has participated in festivals in Switzerland, Ireland, Spain, Myanmar, Argentina and China.
14.45 Gretas guide till galaxen
DOKUMENTÄR 73 min, Sverige/USA 2016 Språk: Engelska (svensk text) Regi: Astrid Askberger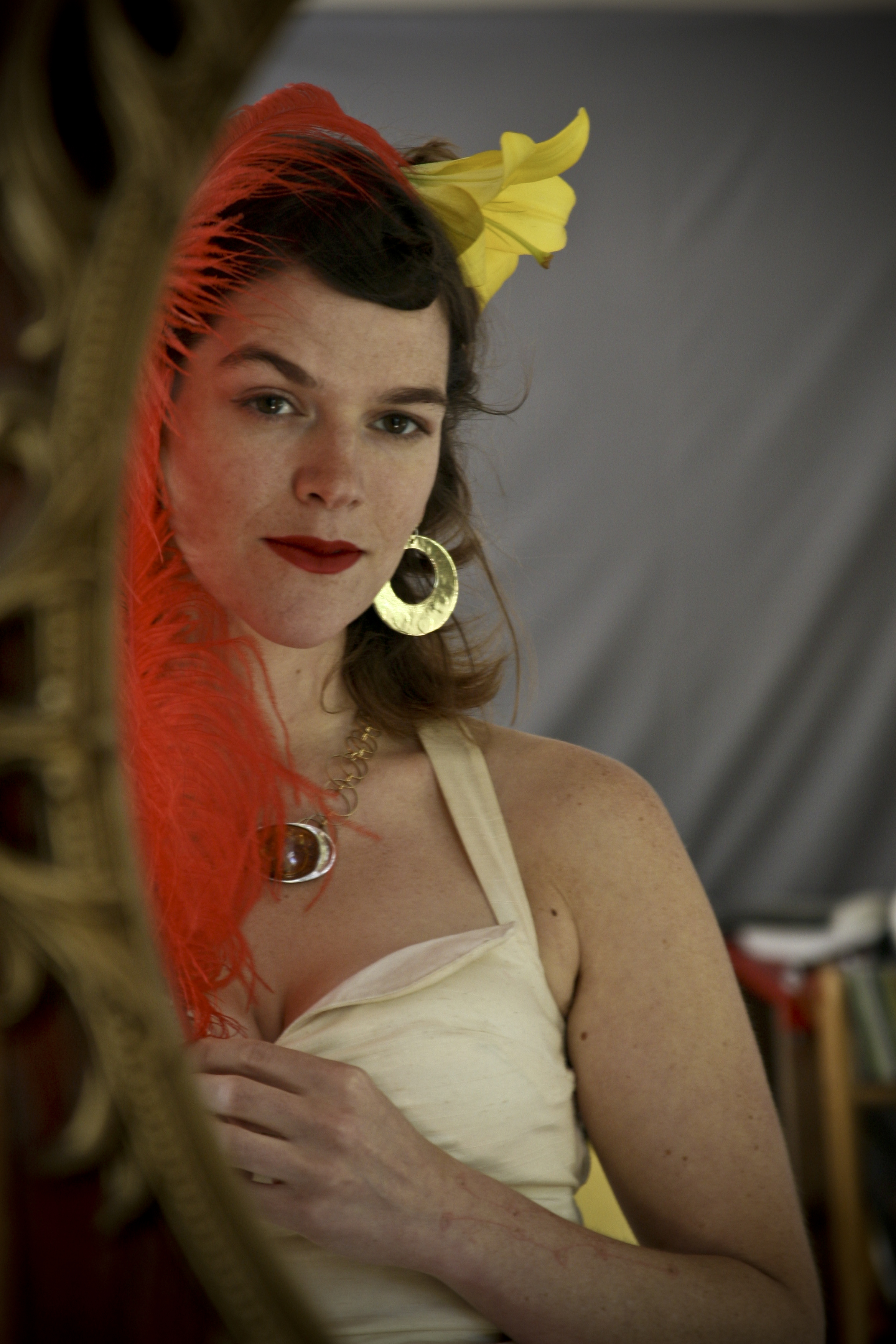 Greta har flytt från sin dysfunktionella familj, tvärsöver USA. Där lever hon i en öppen relation med "the love of her life" Matt. I filmen får vi följa Greta under 15 år i en personlig och nära berättelse som handlar om förändring, försoning och kampen för att leva sitt liv så fritt som möjligt.
Greta has escaped her family and moved across the US. She is living in an open relationship with "the love of her life" Matt. We are following Greta for 15 years in a personal story about change, reconciliation and the struggle to live your life as freely as possible.
Efter filmen samtalar vi med filmens regissör Astrid Askberger och så här säger hon bland annat om filmen och hur den blev till:
"När jag var 19 år var jag Au Pair i USA och en dag träffade jag en tjej i turban på bussen. 'I like your hat' sa jag, 'Thank you, I like YOUR hat' svarade hon. Det blev början på vår vänskap. Jag imponerades av hennes amerikanska självförtroende och den okända alternativvärld som öppnades upp genom henne. Jag ville göra en film, en guide till hur man lever sitt liv så fritt liv som möjligt. Det visade sig vara en mer komplex historia än så."
17.00-18.00 Afterworkmingel  arrangerat av WIFT Västra och LadyBug Festival
De som köpt biljett till öppningsfilmen "3000 nätter" bjuder vi på musikunderhållning, vegetariskt wrap och dryck.
18.00 3000 nätter
Förhandsvisning av den flerfaldigt prisbelönta filmen 3000 nätter. Premiär 4 november
3000 Nätter är nu utvald till Oscarskandidat för Jordanien
Före filmen visas, exklusivt för LadyBug Festival, en intervju med regissören Mai Masri,
inspelad 3 oktober 2016 under Malmö Arab Film Festival.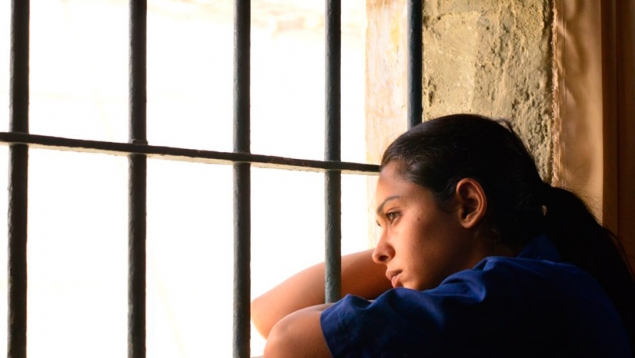 DRAMA 103 min, Palestina, Jordanien 2015 Språk: Arabiska, Hebreiska (svensk text) Regi: Mai Masri
Layal, en nygift palestinsk lärare, blir arresterad och oskyldigt dömd till åtta år i israeliskt fängelse för att ha plockat upp en ung liftare. Hon hamnar i ett israeliskt kvinnofängelse där palestinska politiska fångar hålls tillsammans med israeliska kriminella. Layal hinner knappt lära sig fängelsets knep för överlevnad innan hon upptäcker att hon är gravid. Hon inser motvilligt att hon kommer tvingas att föda sitt barn innanför fängelsets väggar samtidigt som fängelsets chefer tvingar henne spionera på sina medfångar. Den spända situationen intensifieras alltmer, och Layal hamnar i en position där hon måste ta avgörande val för sin egen och sitt barns framtid.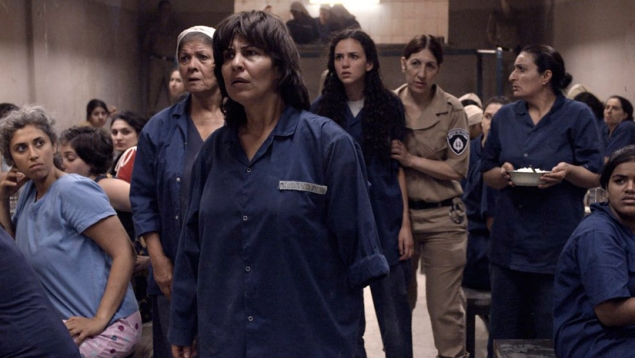 20.00 -21.00 Under bägge festivaldagarna minglar vi i foaje´n bland fairtradeprodukter, bokrealeaser och kortfilmsloop.



 Wift, SverigesKortFilmFestival, DorisFilm m.fl. presenterar sig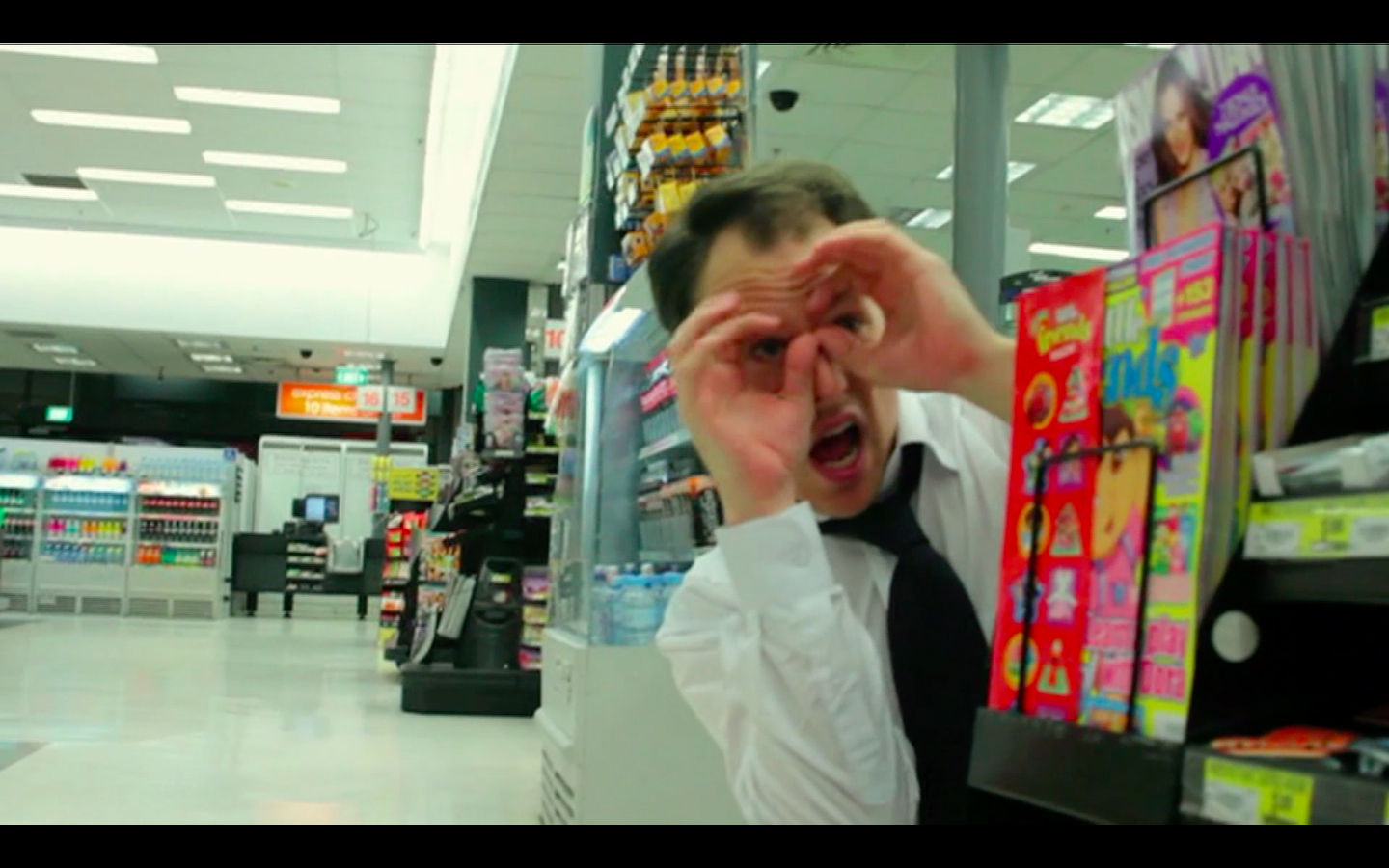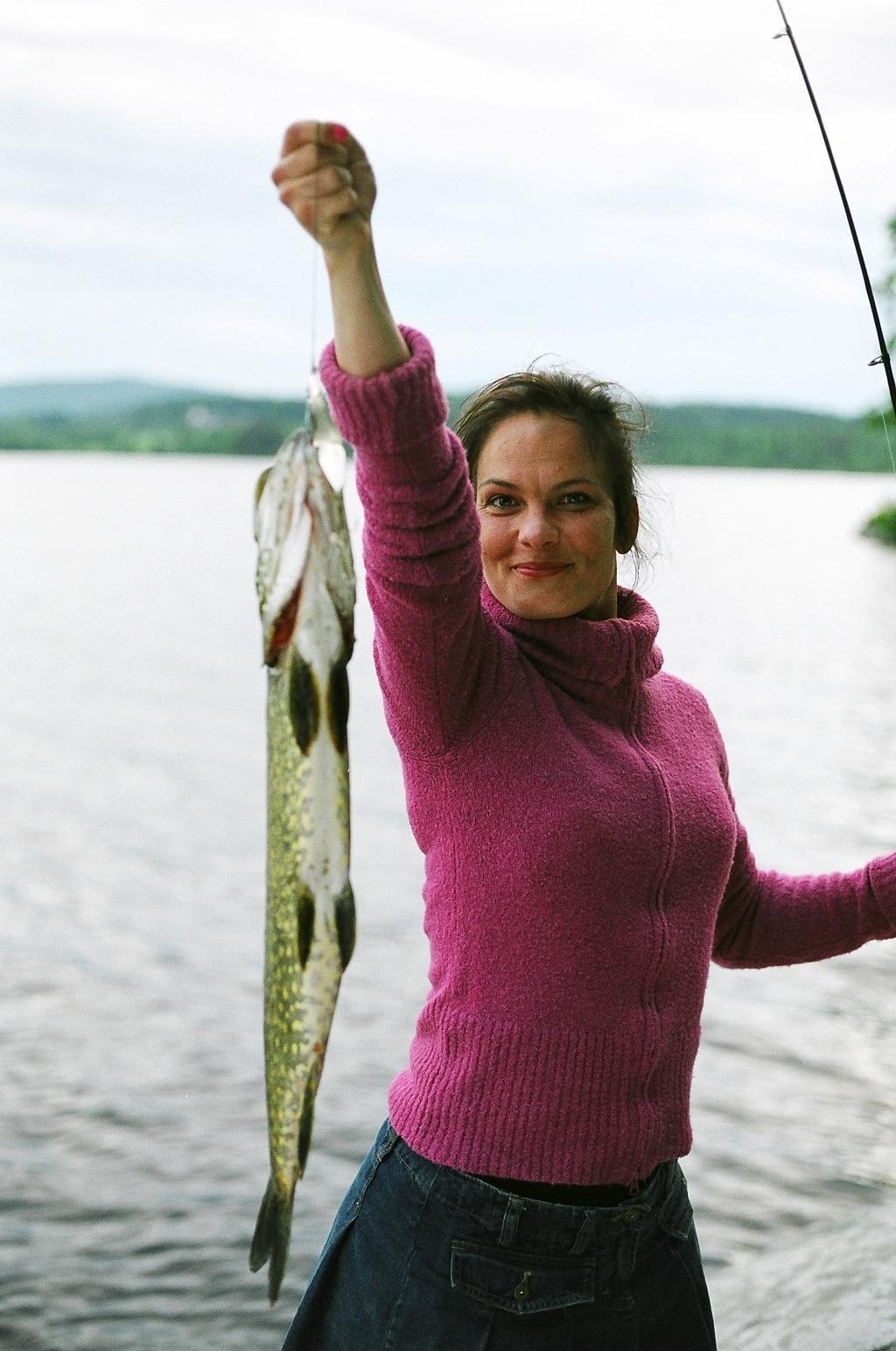 Videoskärm med hörlurar visar
filmloop med
LadyBug ShortFilmMarathon 2015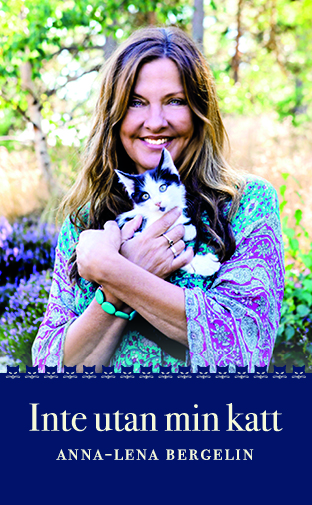 Böcker:
Passa på att införskaffa Anna-Lena Brundins signerade pocket "Inte utan min Katt"
och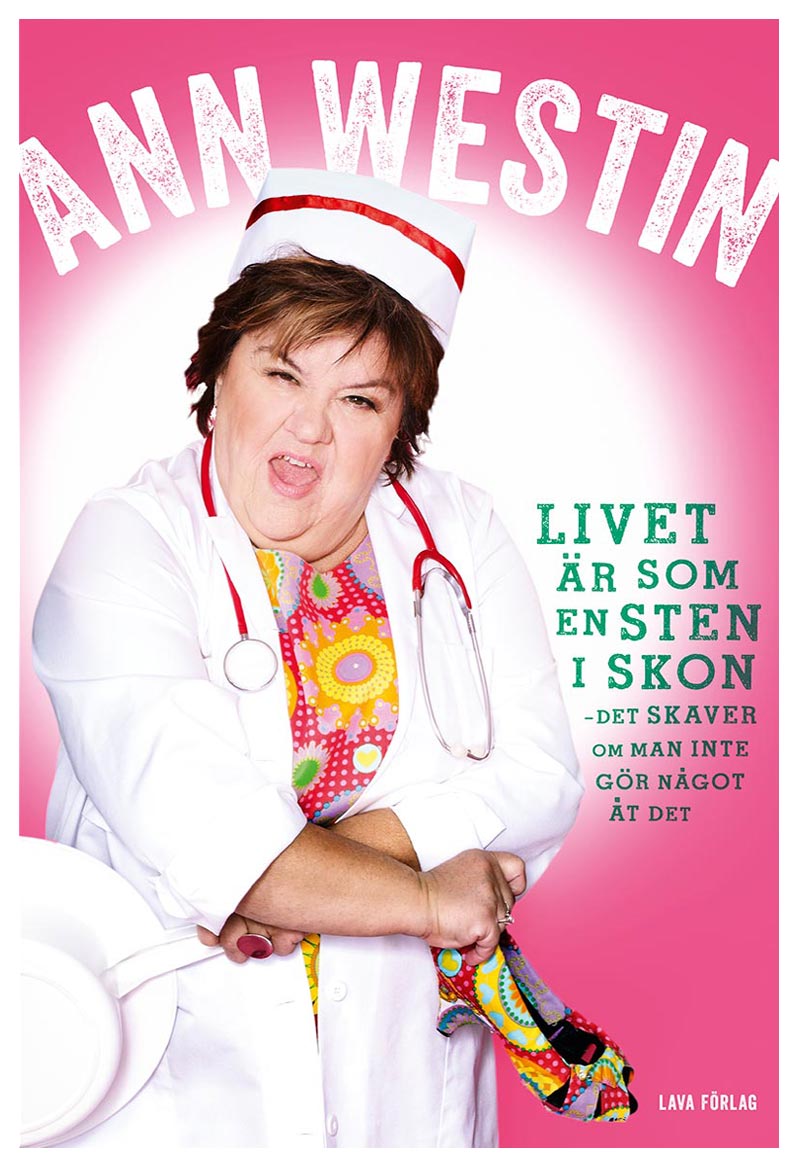 Ann Westins signerade biografi "Livet är som en sten i Skon, det skaver om man inte gör något åt det" som släppts 5 oktober och presenteras av medförfattaren, journalisten och stand-up komikern Annelie Abrahamsson.
21.00 Stand-Up Motherfuckers-det är aldrig försent att bli olämplig!
En föreställning i två akter med servering i pausen. Festivalprisbiljett: 100kr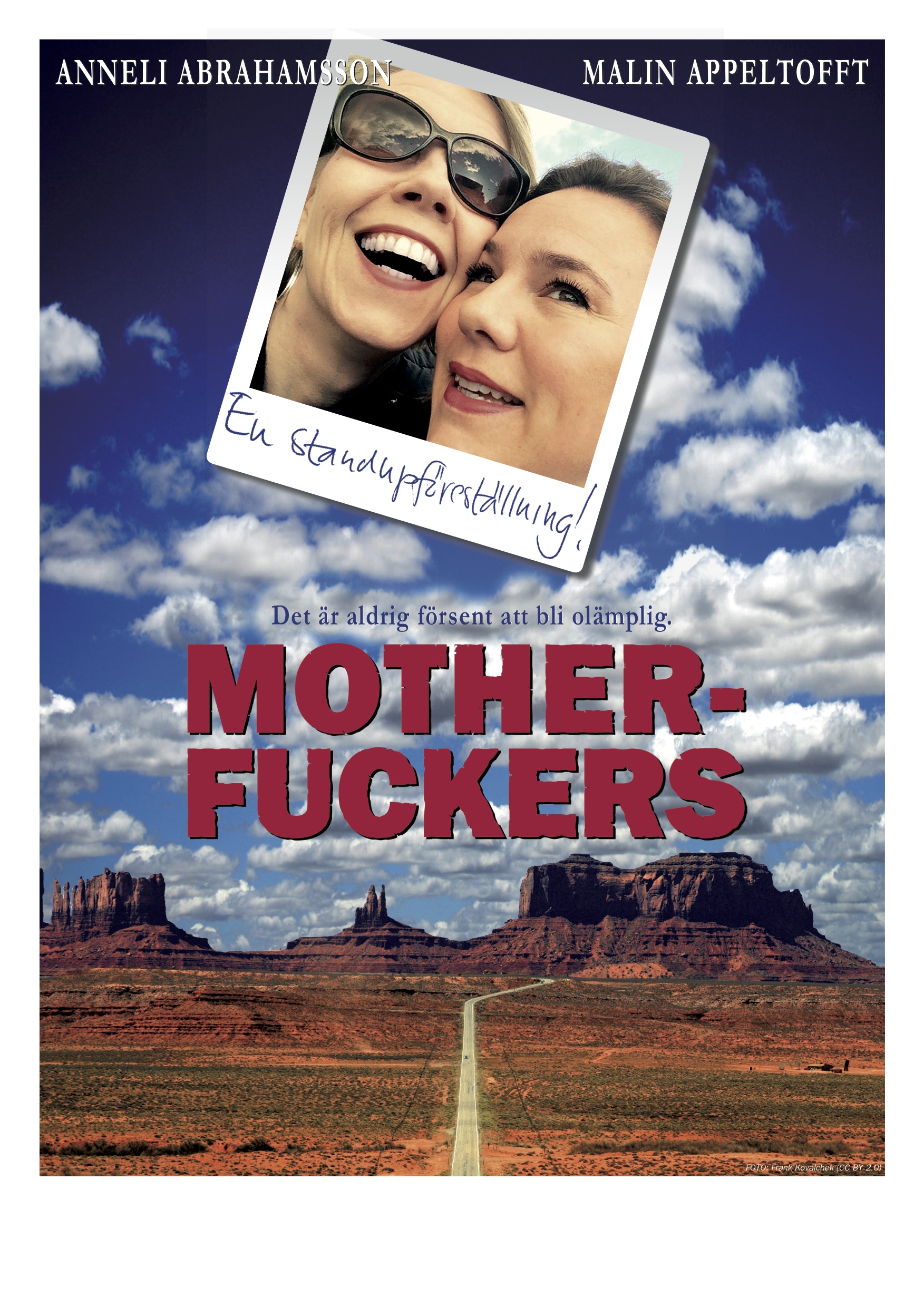 Föreställningen spelas under hösten i bland annat Småland och New York och gästar LadyBug Festival den 6 oktober
Som två paljettklädda superhjältinnor ger er humorduon Anneli Abrahamsson och Malin Appeltofft den sanna bilden av den medelålders kvinnan och ger henne upprättelse.
Motherfuckers är föreställningen om det sena upproret, eftersom det aldrig är försent att bli olämplig.   Kom och låt er inspireras!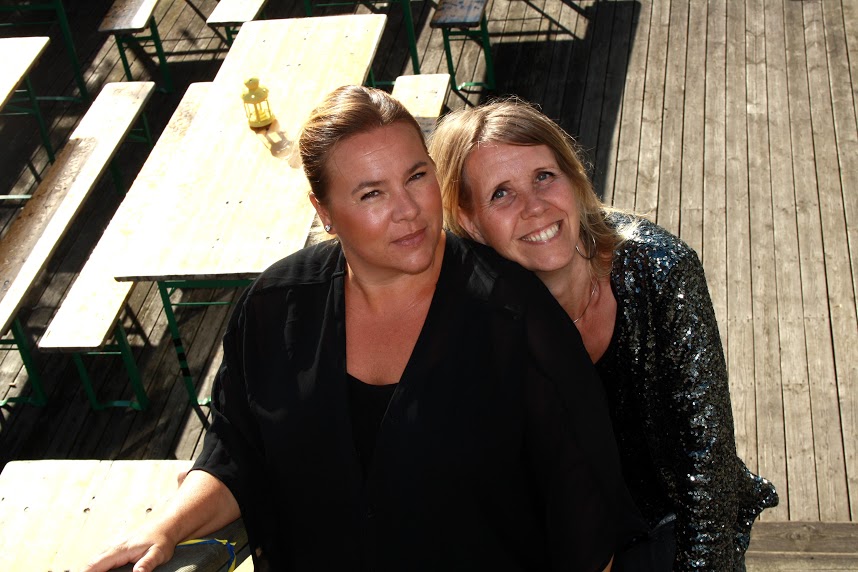 FREDAG 7 OKTOBER
10.30- Babybio: Speglingar
DOKUMENTÄR 79 min, Sverige 2016  Svenska Regi: Sara Broos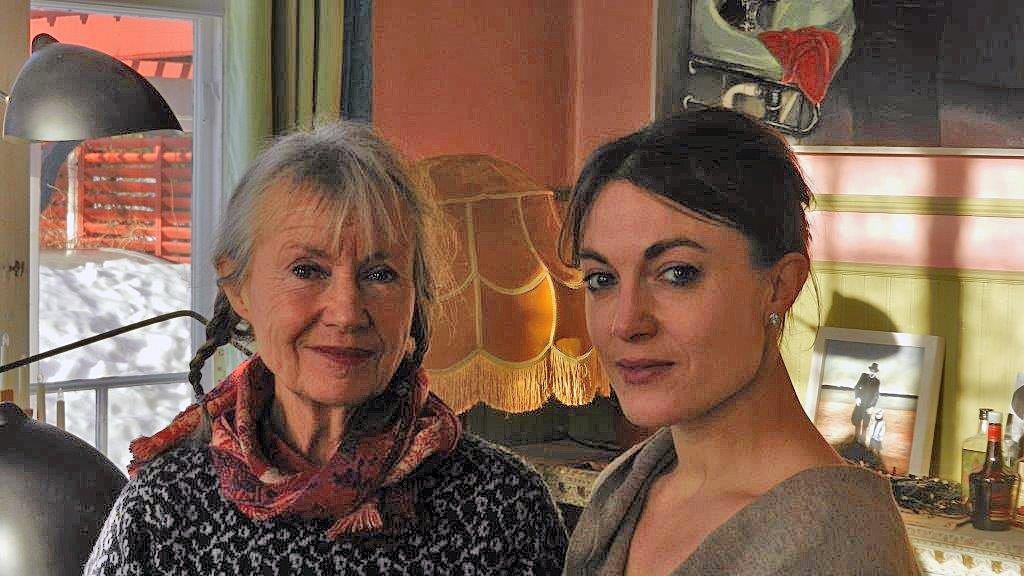 Filmaren Sara Broos bjöd sin mamma, konstnären Karin Broos, på en semesterresa i samband med hennes 60-årssdag.
Ett försök att komma varandra närmare men som i stället blev en djupt personlig film om den komplexa relationen mellan mor och dotter. Om djup och yta, om konst och sjukdomar, symbios och avstånd. Djupaste allvar blandas med humor och lätthet genom arkivbilder, målningar, dagboksanteckningar, vardagsliv och iscensatta drömmar.
LadyBug Festivalpris: 85 kr  Filmen är A-märkt och har klarat Bechdel Wallace-testet 
13.00 – Den allvarsamma leken
DRAMA 114min, Sverige 2016, Språk: Svenska, Regi: Pernilla August
Skådespelare: Sverrir Gudnason, Karin Franz-Körlof, Liv Mjönes, Michael Nyqvist. m.fl.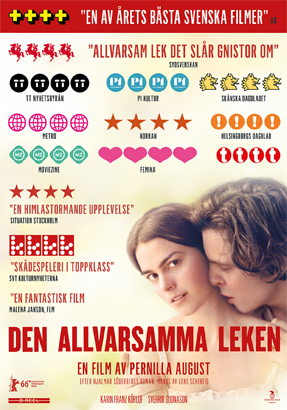 Journalisten Arvid Stjärnblom och konstnärsdottern Lydia Stille träffas i skärgården en vacker försommarkväll. Omedelbar förälskelse uppstår. De inleder en romans men på grund av sociala omständigheter glider de ifrån varandra. De finner ett tryggt liv med någon annan och gifter sig på var sitt håll. Tio år senare träffas de igen och inleder en passionerad affär. Priset för detta kräver större offer än vad de båda kan ana.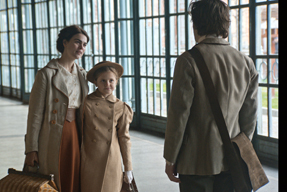 "Skådespeleri i toppklass" –SVT Kulturnyheterna
"Allvarsam lek det slår gnistor om" – Sydsvenskan
"En av årets bästa svenska filmer, garanterat." –Aftonbladet
Filmen är baserad på Hjalmar Söderbergs roman med samma namn.
OBS! Enbart en föreställning på Bio Roy och på LadyBug Festival
15.30-19.30 LadyBug KortFilmsMaraton 2016 året Tema "Makt och Människor"
15.30-19.30 LadyBug ShortFilmMarathon 2016 this years Theme "Power&People"
LadyBugFestivals Kortfilmsmaraton World Wide & Cross Culture är en uppskattad del av det årliga programmet med ett brett spektra av 1-17 minuters, allvarliga, roliga, inspirerande och tänkvärda filmer från alla genrer och vi har vi glädjen att presentera 30 kortfilmer från Sverige, Spanien, Polen, Australien, Belgien, Uruguay och Italien.
Vi samtalar med regissörerna Maya&Liam Åkesson/Happy End, Sophia Wikman/Morfar var tog du vägen, Freja Andersson/A Story of Anticipation och Vendela Ganslandt&Elin Ohlin /Slum Tourism
LadyBugFestival Short Film Marathon World Wide & Cross Culture is a valued part of the annual program with a wide range of 1-17 minutes, serious, funny, inspiring and thoughtful films from all genres and we are proud to present 30 shorts from Sweden, Spain, Poland, Australia, Belgium, Uruguay and Italy.Some of the directors and filmmakers are with us to tell about their films and have Q&A with the audience.We welcome Maya&Liam Åkesson/Happy End, Sophia Wikman/Morfar var tog du vägen, Freja Andersson/A Story of Anticipation och Vendela Ganslandt&Elin Ohlin /Slum Tourism

Filmerna, förutom de svenska, har engelsk text. The most of the films have english subtitle
1 Searching for the Happy End Philosophic/Animation 1 min 41 sek Sweden  Directors: Maya&Liam Åkesson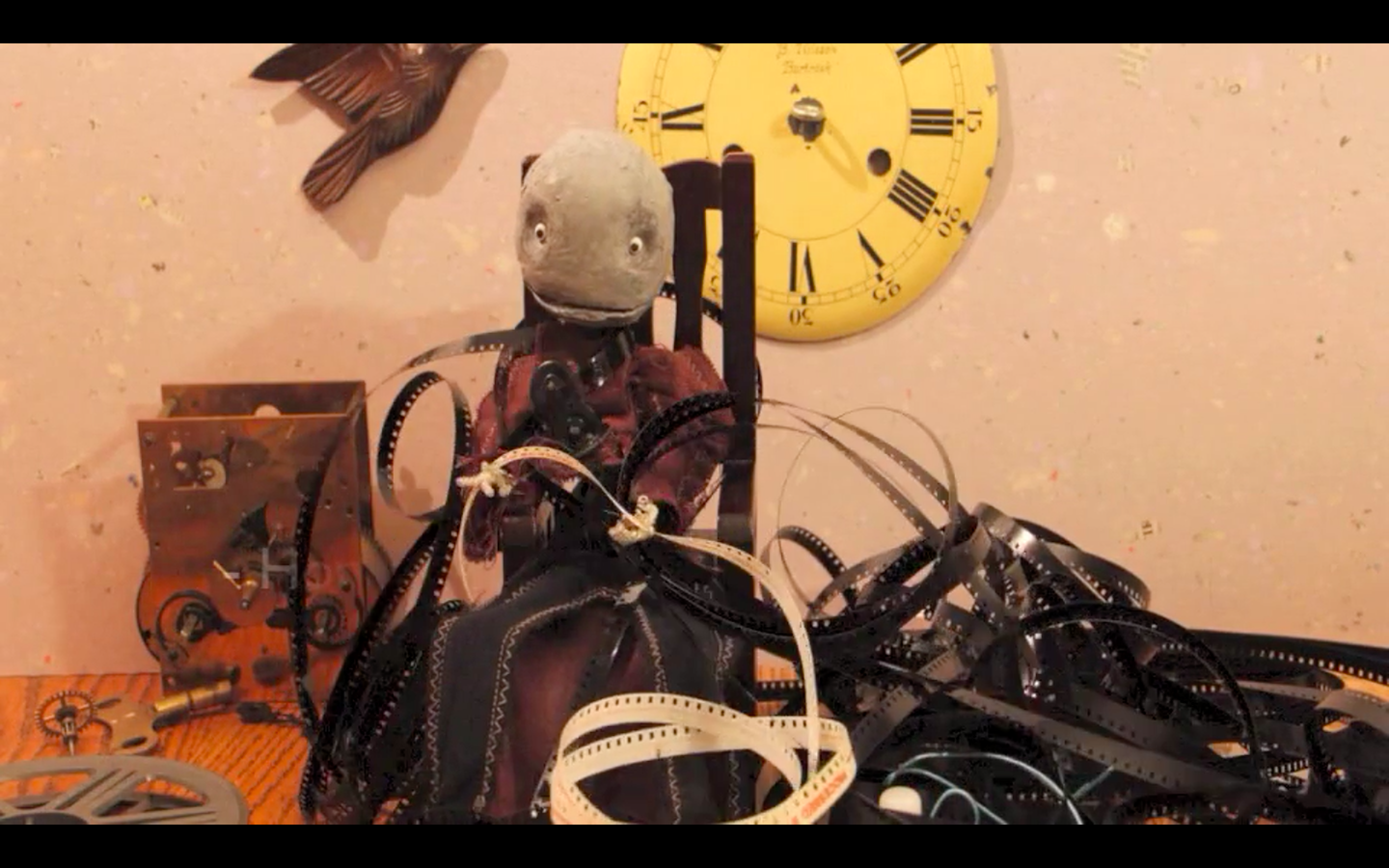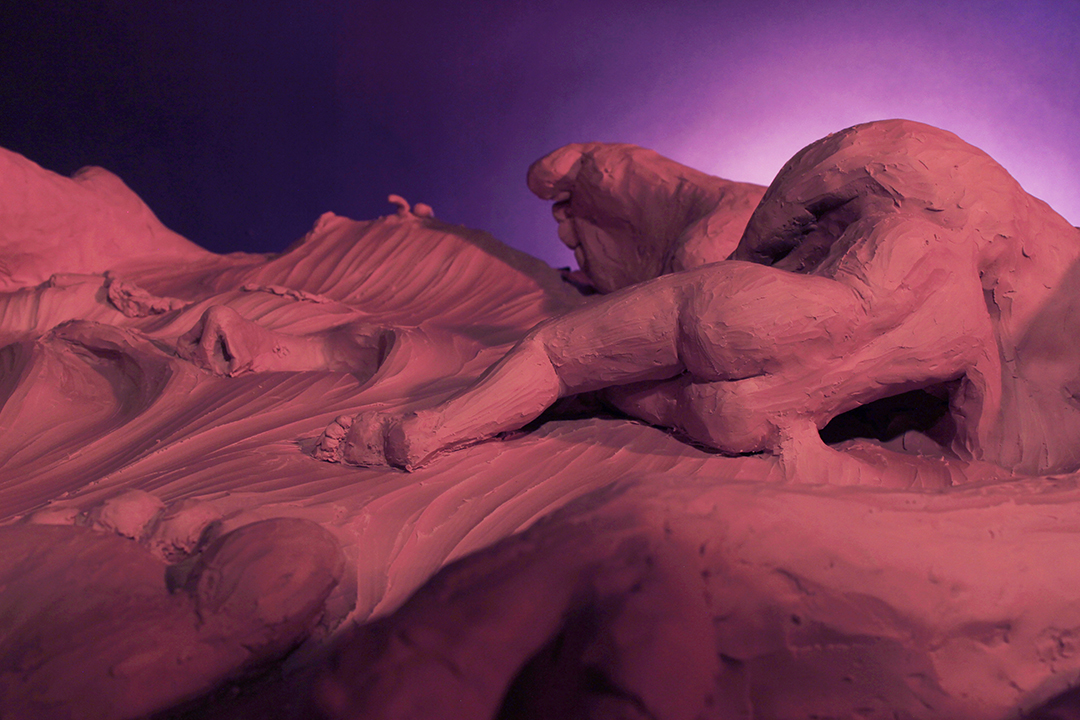 2 Adam Animation 2 min 27 sec  USA
Director Evelyn Jane Ross
In the beginning of them She created us.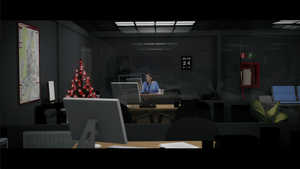 3. 112 Drama 5 min 40 sec Spain English subtitle
Director: Wenceslao Scyzoryk   
A Christmas tale inspired by a true story.
4 Ta Ton eller fortsätt Spela Död Drama/Musikal/Dansfilm 10 min 31 sek  Sverige Regi Isabelle Kågström
En Musikal och Dansfilm om yttrandefrihet. A Musical and Dance film about the freedom of expression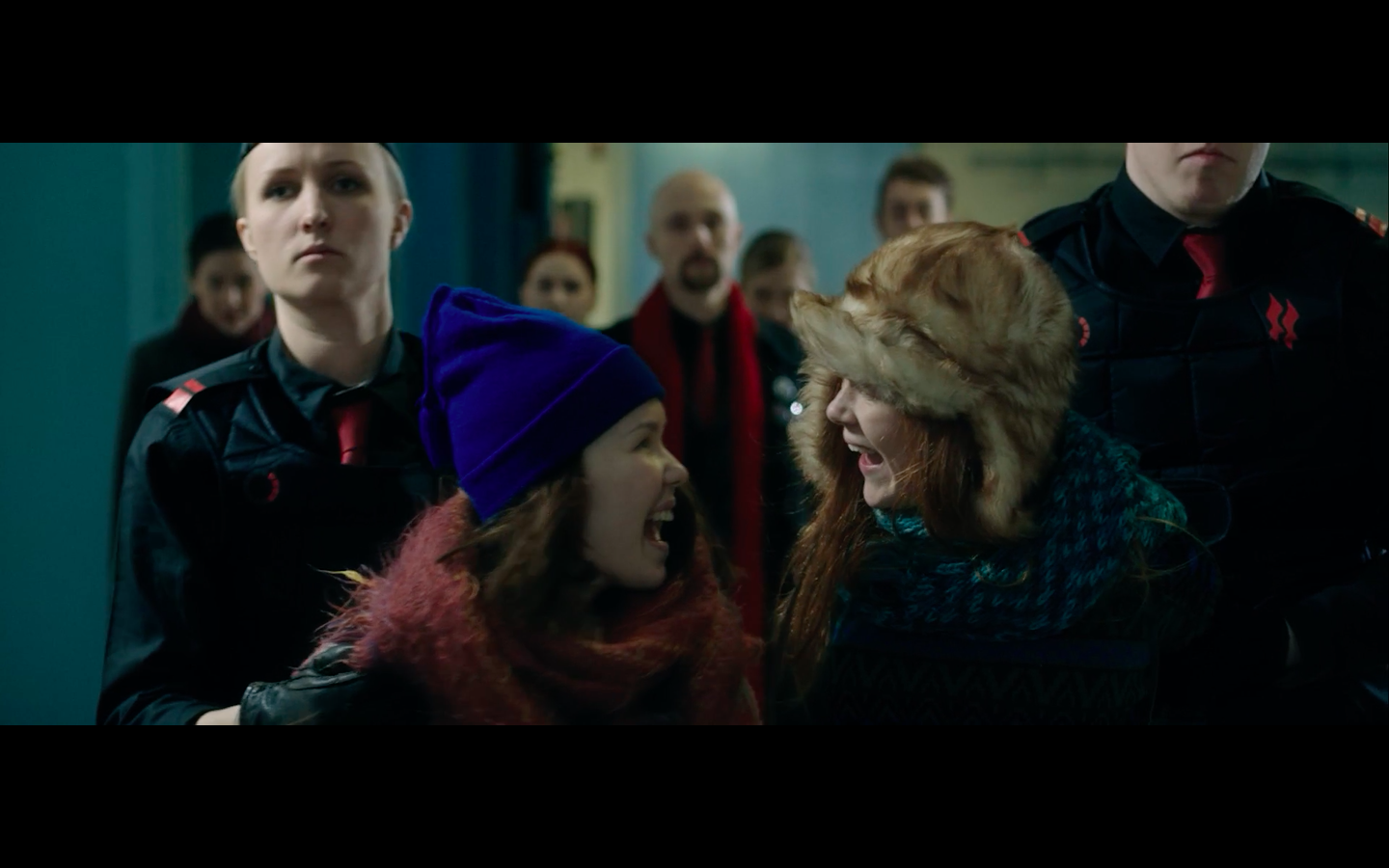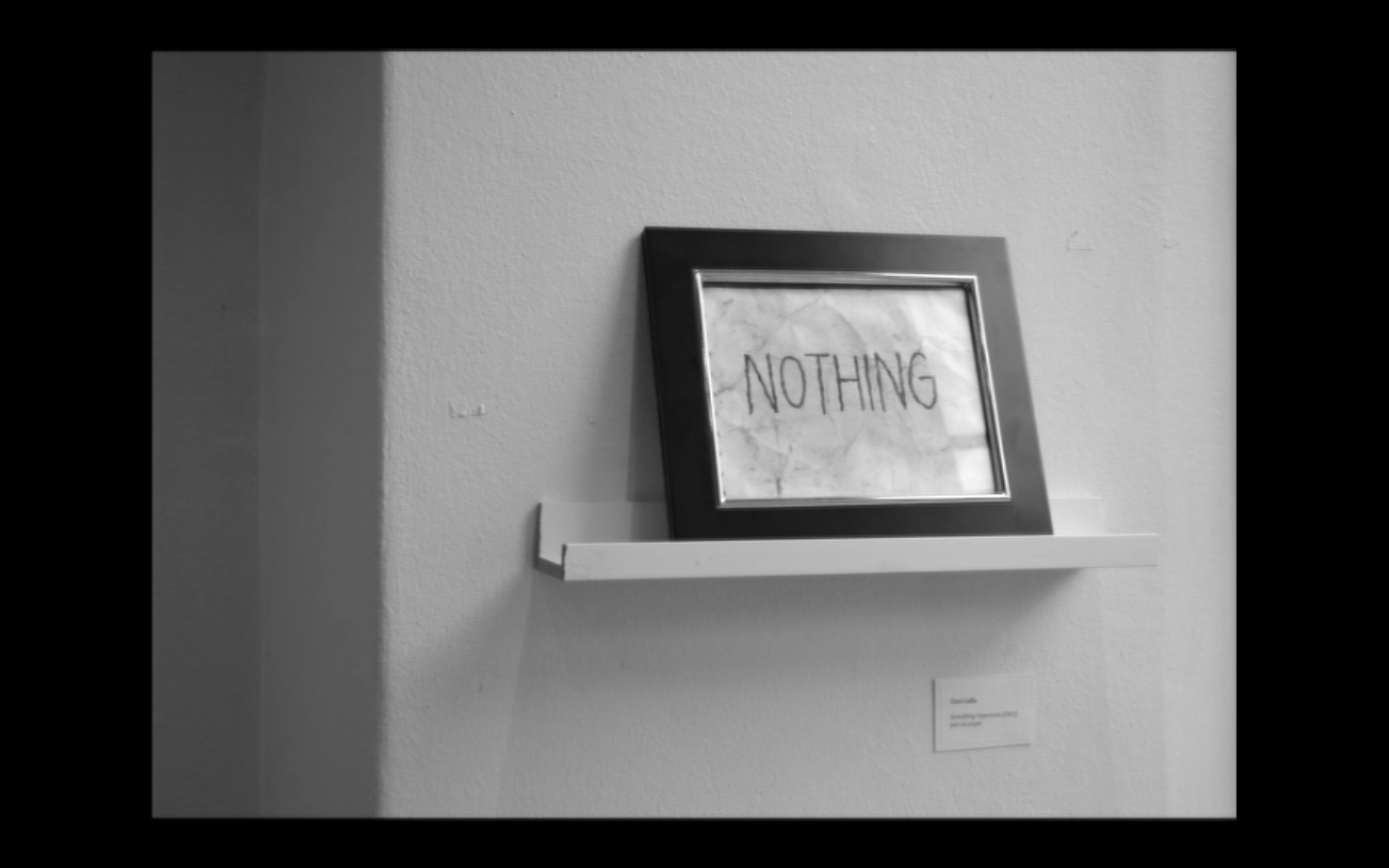 5 Something Special Stop Frame Animation/Satir
One Minute Film Sweden Director Joanna Simson
Om konsten och ords betydelse beroende på sammanhang och tolkning
About art and the meaning of words depending of context and and interpretation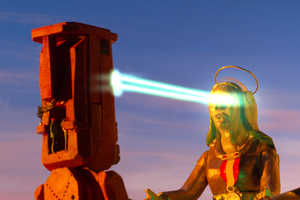 6 Made in Spain Animation 11 min 25 sec Director: Coke Riobóo
A miniature surrealist portrait of epic dimensions takes place in a sunny Spanish beach. A Stop motion short made with scale H0 miniature figures


7 Fri aktivitet Drama 10 min 25 sec Sweden English subtitle Director Lina Berger
Jackie rather wants to play floorball. A film about gender and how we in subtle ways are tought how to be from young age.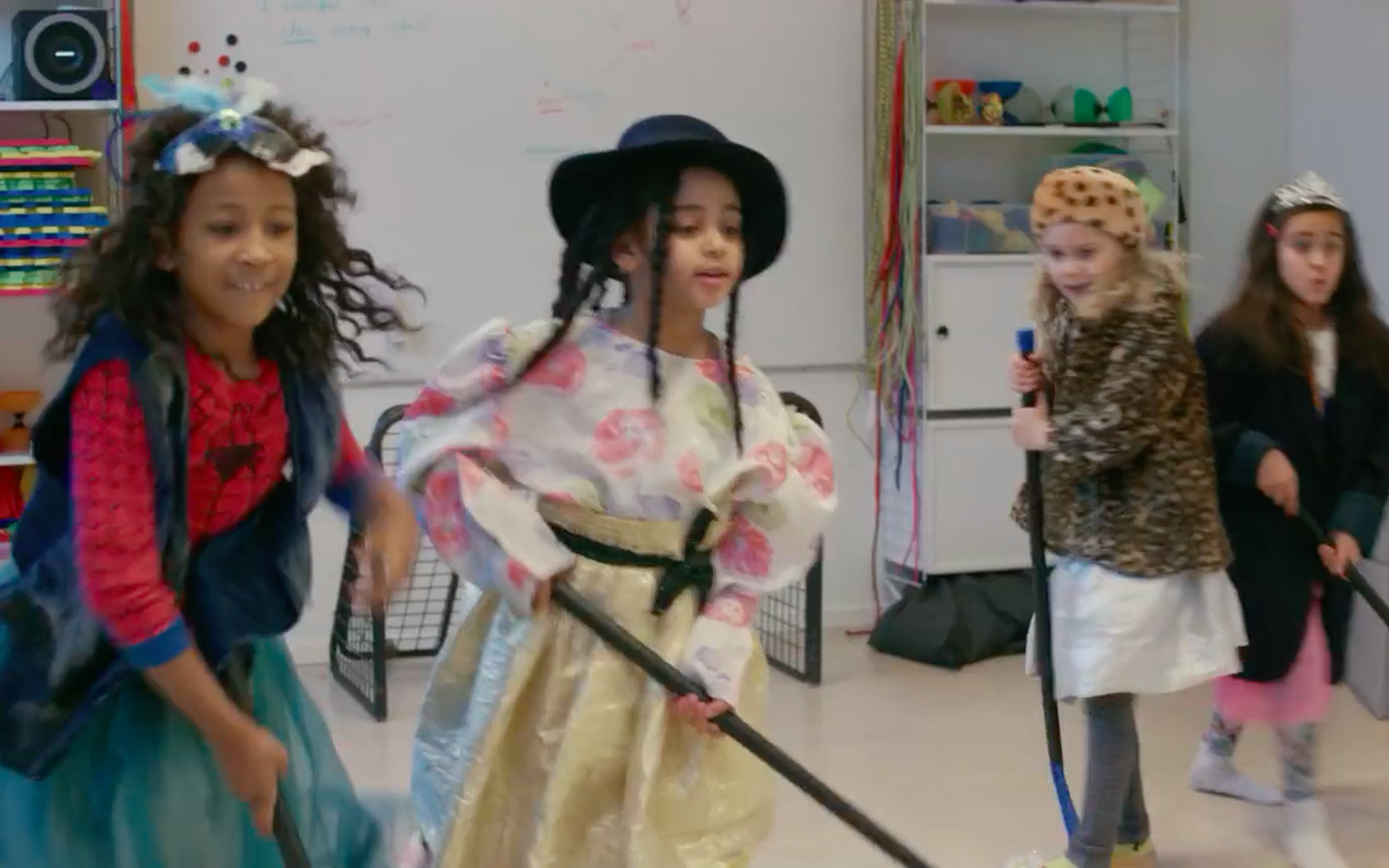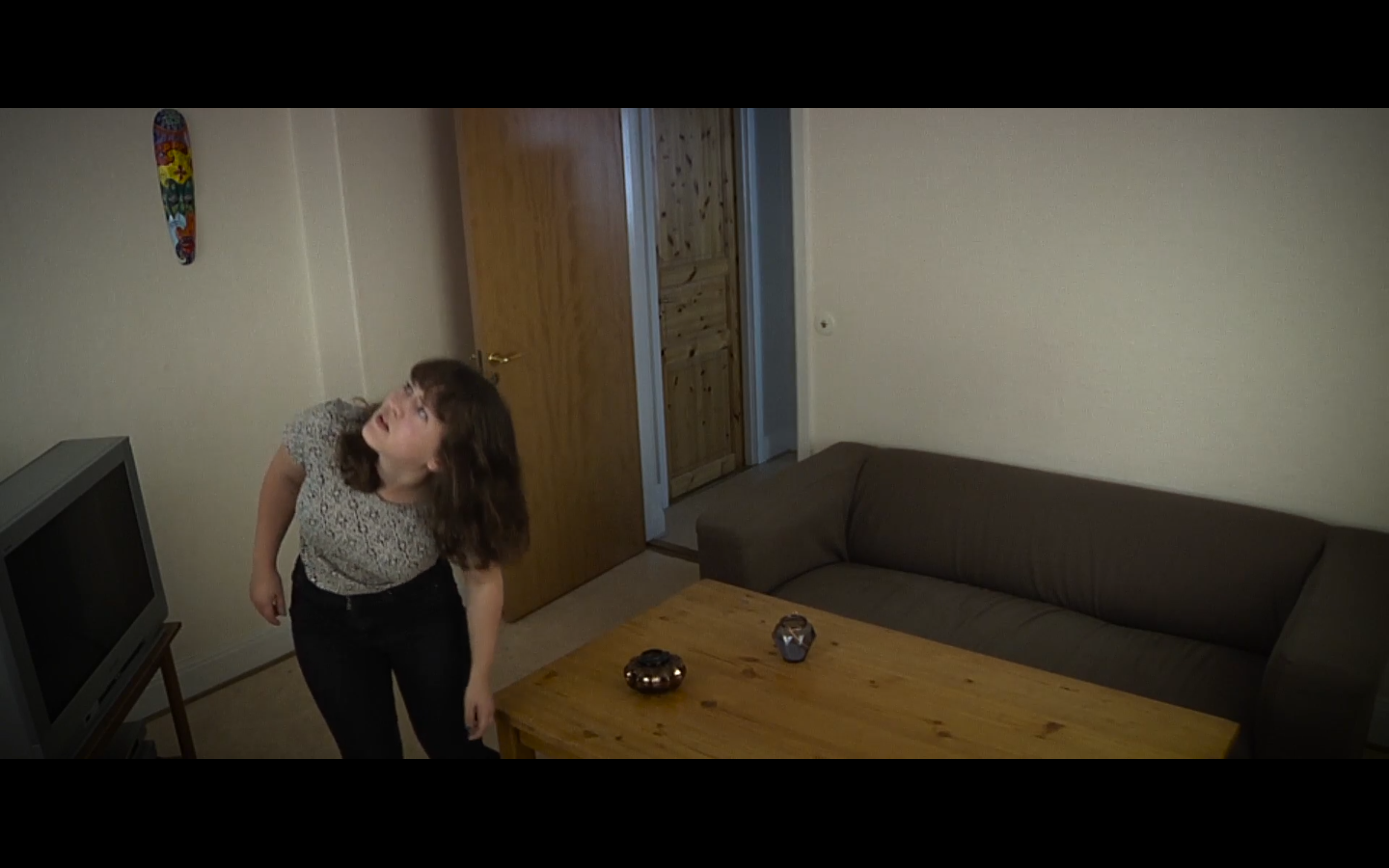 8 On Off One Minute Film Sweden
Director Frida Andersson Haase
Something is wrong with the light button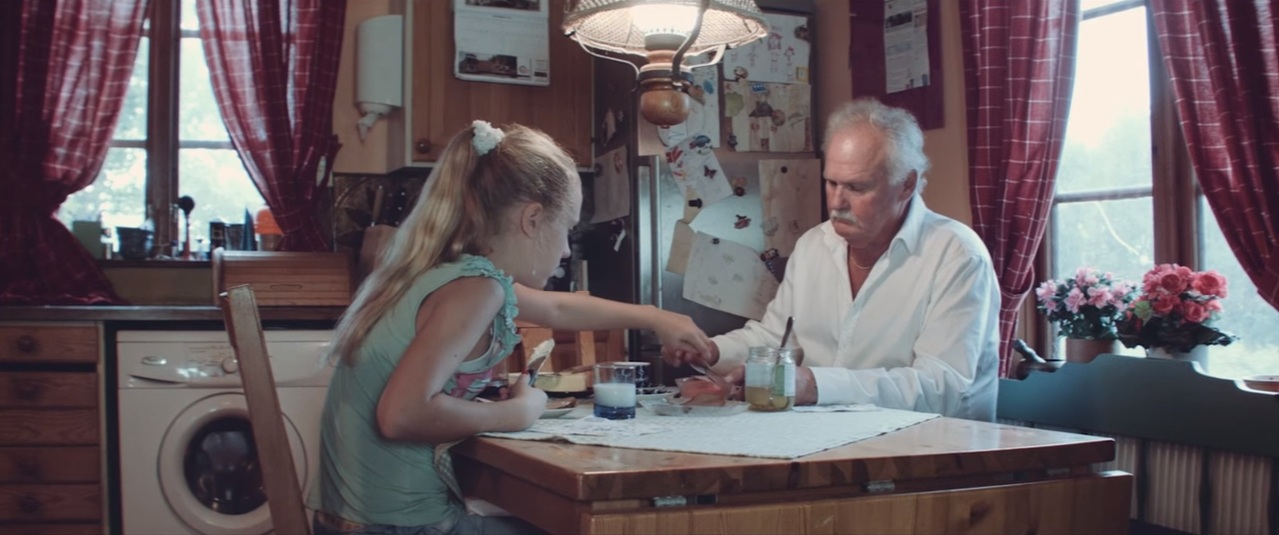 9 Morfar,vart tog du vägen?
Dokumentär 16 min 15 sek Sverige
Regi: Sophia Wikman
Under fyra år följer vi Molly och hennes morfar som blivit dement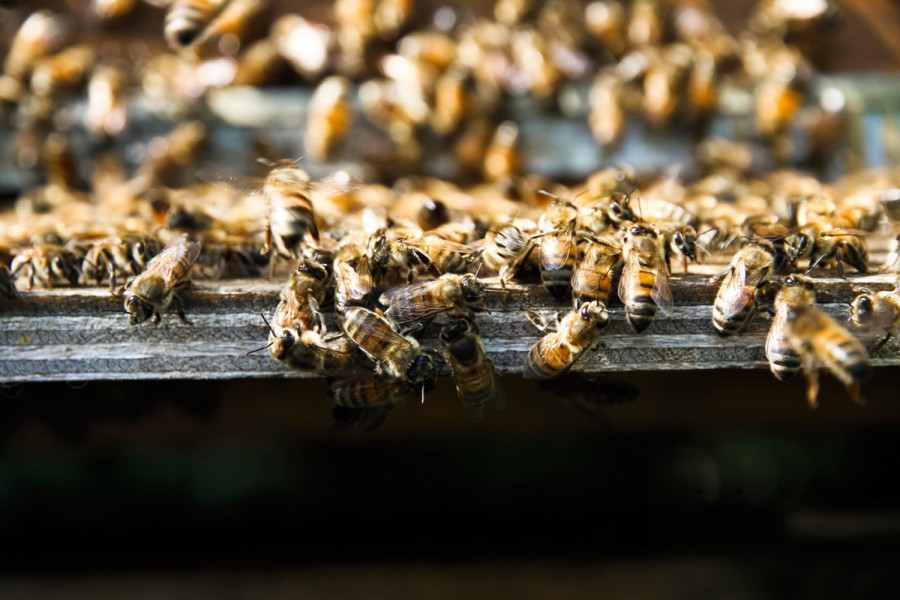 10 A Passion of Gold and Fire Documentary 6 min 2 sec Belgium  English subtitle
Director: Sébastien Pins
A beekeeper shares his worries about the future of his apiary school A passion of Gold and Fire which definitely helps our environment to keep on living.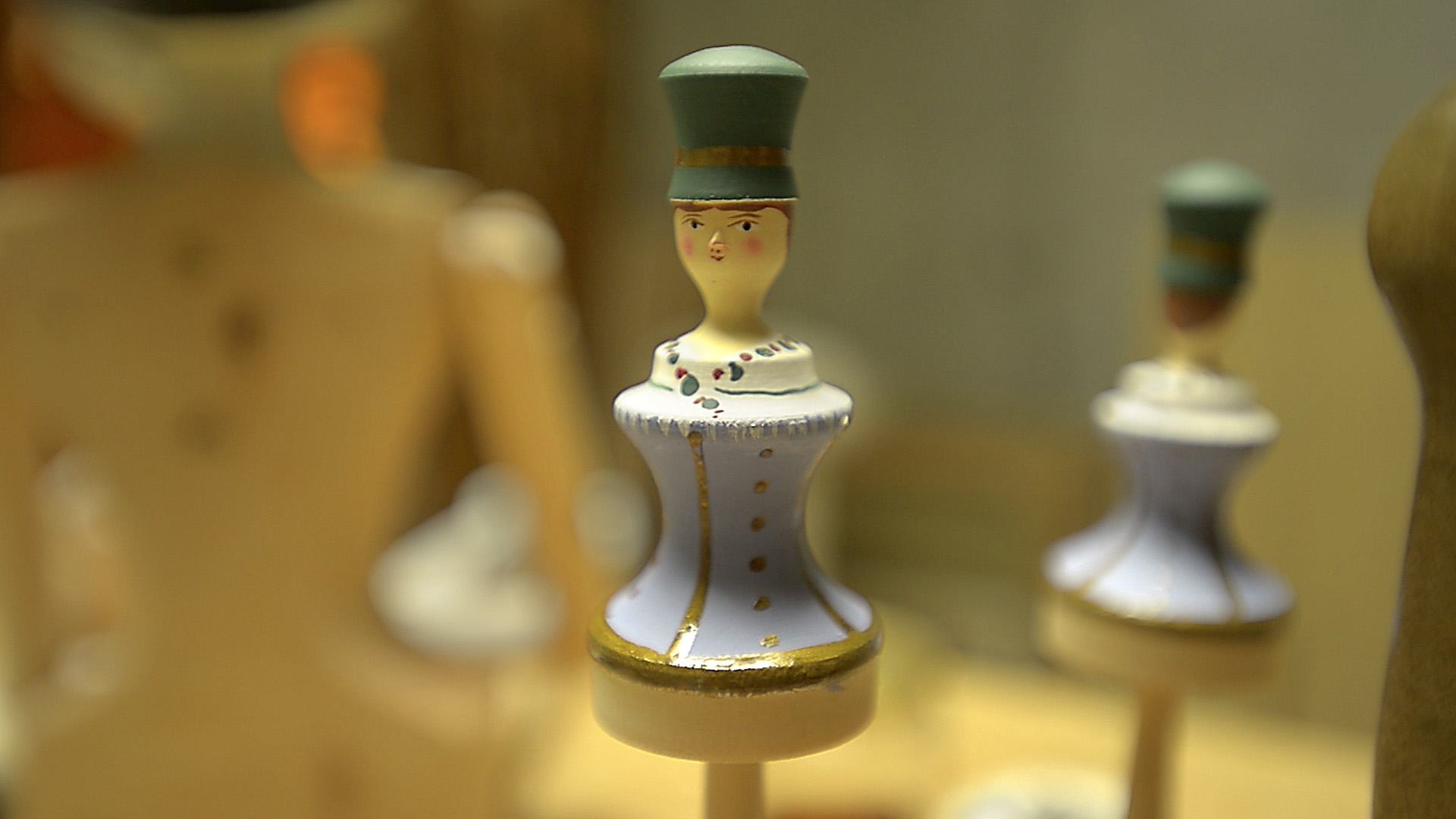 11 Judith's Wood Documentary 15 min Italy English subtitle  Director: Laura Gasperi
Judith Sotriffer is an artist from North of Italy. She reproduces the wooden toys of the old alpine tradition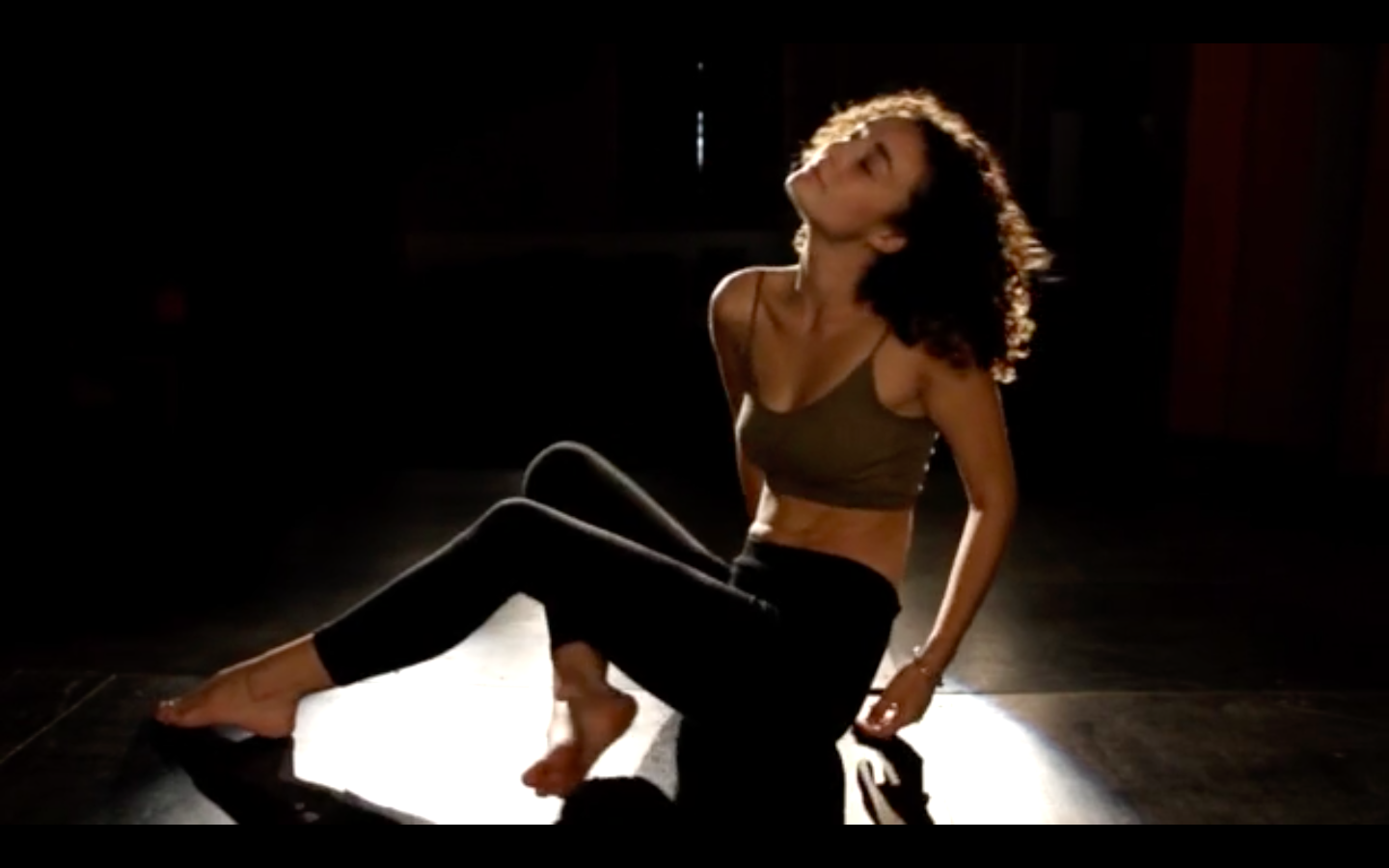 12 Origin Artfilm 1 min Slovenia
made by Mary Marinopoulou and Charlene Biju Animatio
Origin is a one minute experimental film which examines the connections between pottery and contemporary dancing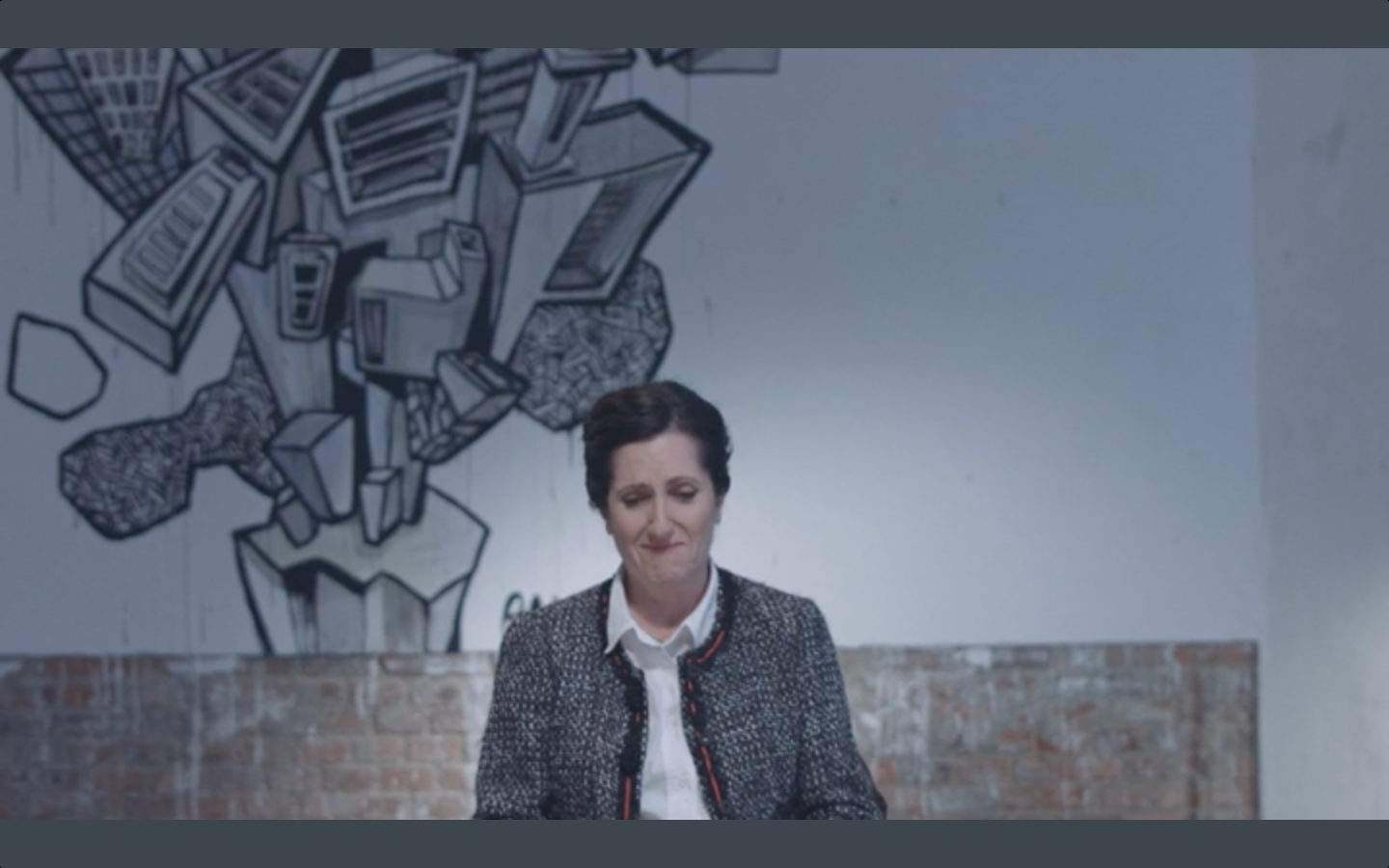 13 Vanilla Drama/Comedy 10 min 8 sek Spain English subtitle Director Juan Beiro Drama
Life is talking about silly stuff with the people you love.
14 Ran Run Ran or Greed will curse you. Drama/Comedy 9 min 30 sek Sweden English subtitle
Director Sanna Ekman 
A women is out for a morning jog. She spots a robber hiding a bag full of money.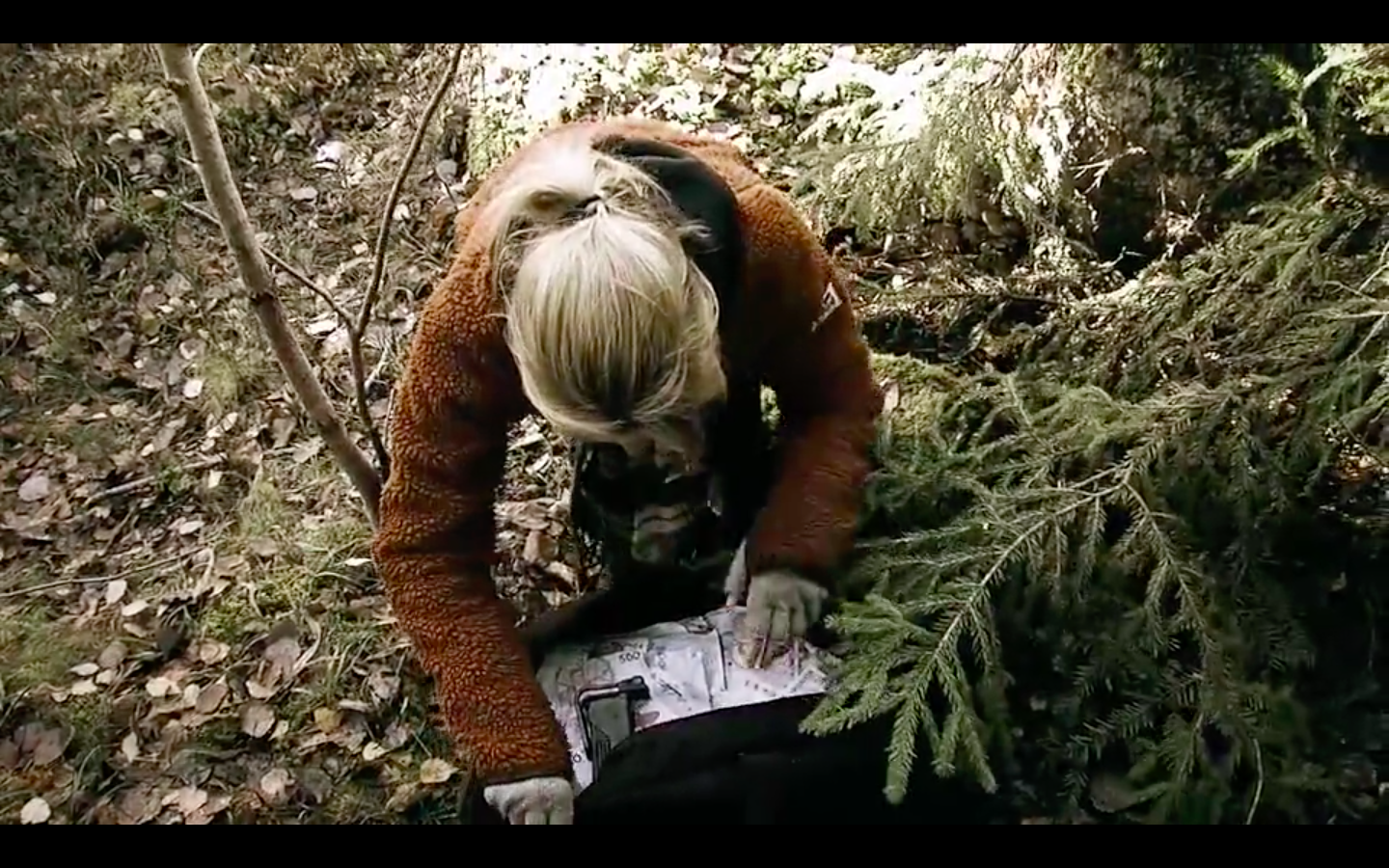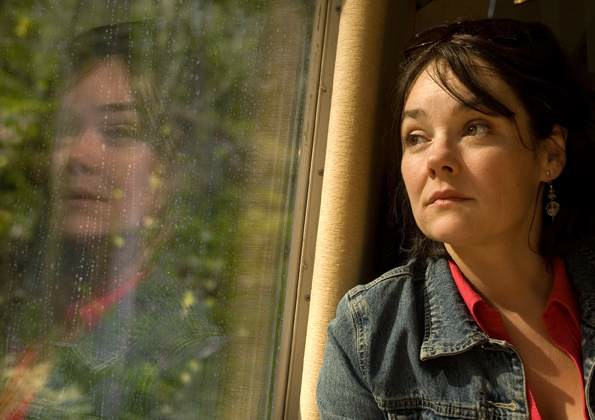 15 A Springtime Melody Drama 10 min Sweden English subtitle Director Aase Högfeldt
It is a sunny day in springtime when Maria recieves a fatal medical diagnosis.

16 Andra Sidan AB Philosophic Comedy 4 min 33 sec Sweden English subtitle Director Signe Lemhagen
Andra Sidan AB är ett litet företag som arbetar med de stora frågorna.  www.andrasidanab.com
Other Side LTD is a small company that works with the big issues.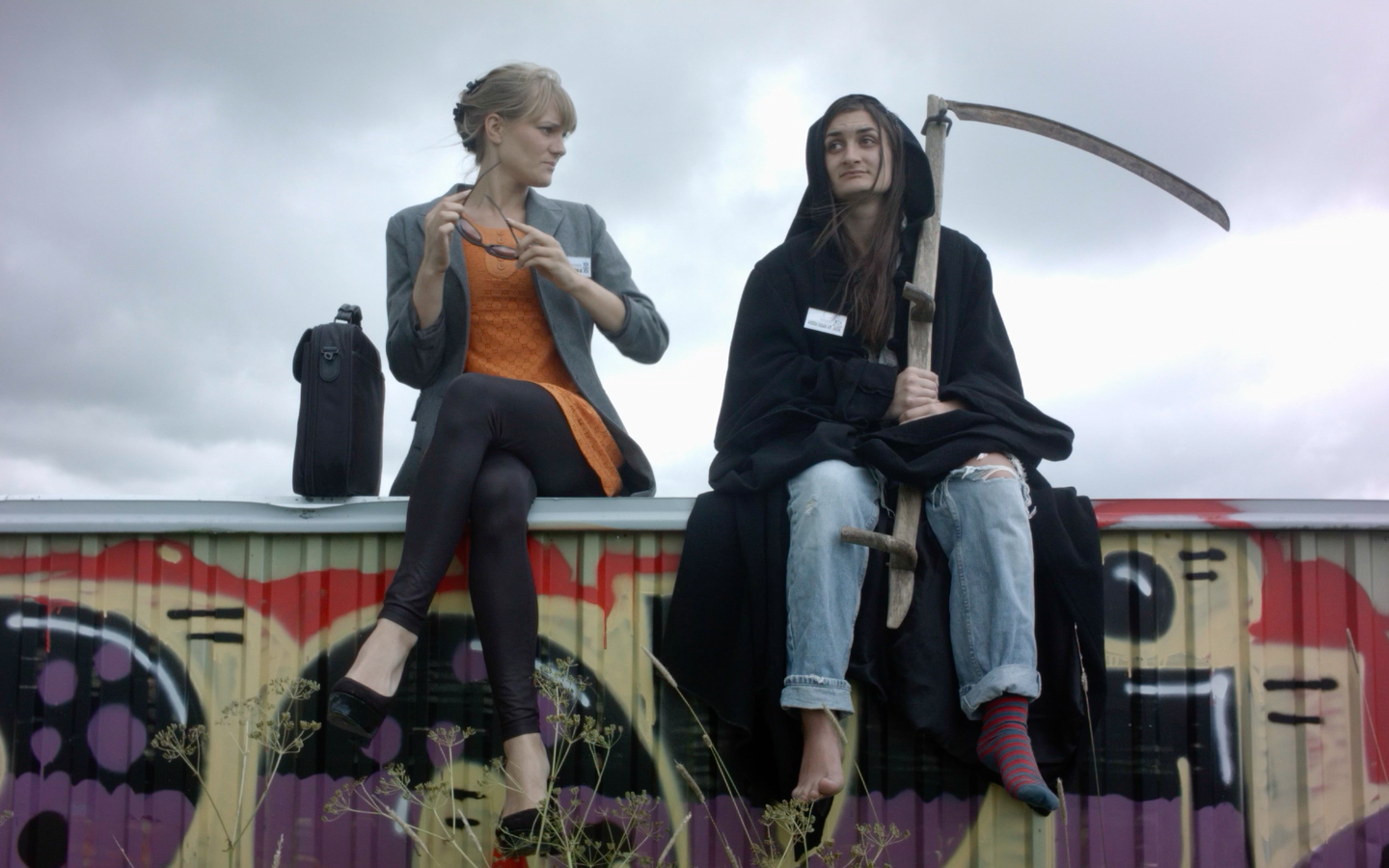 17 Home Care before Christmas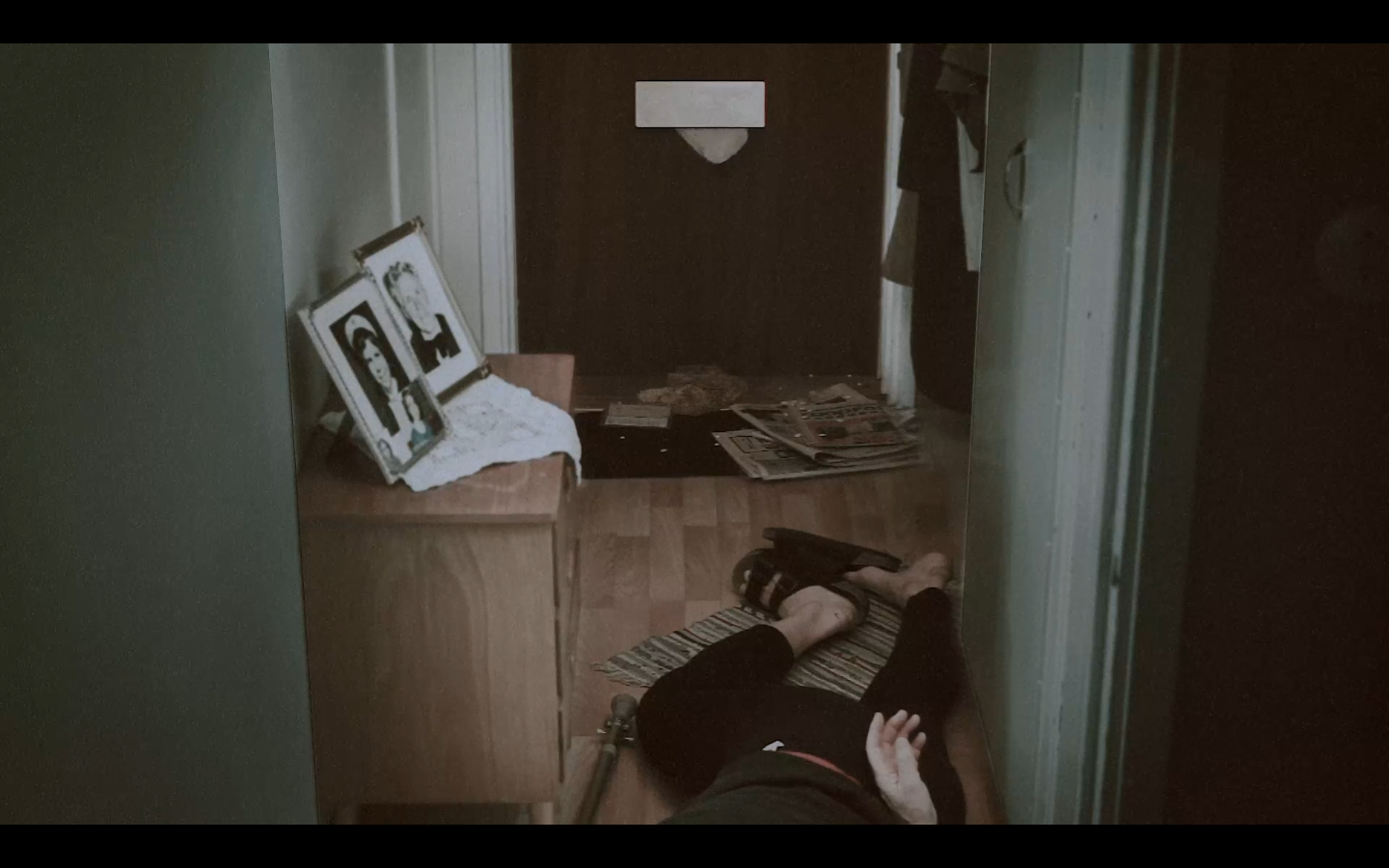 One Minute Film Sweden
Director: Viktor Hertz
A question about care and caring and who cares?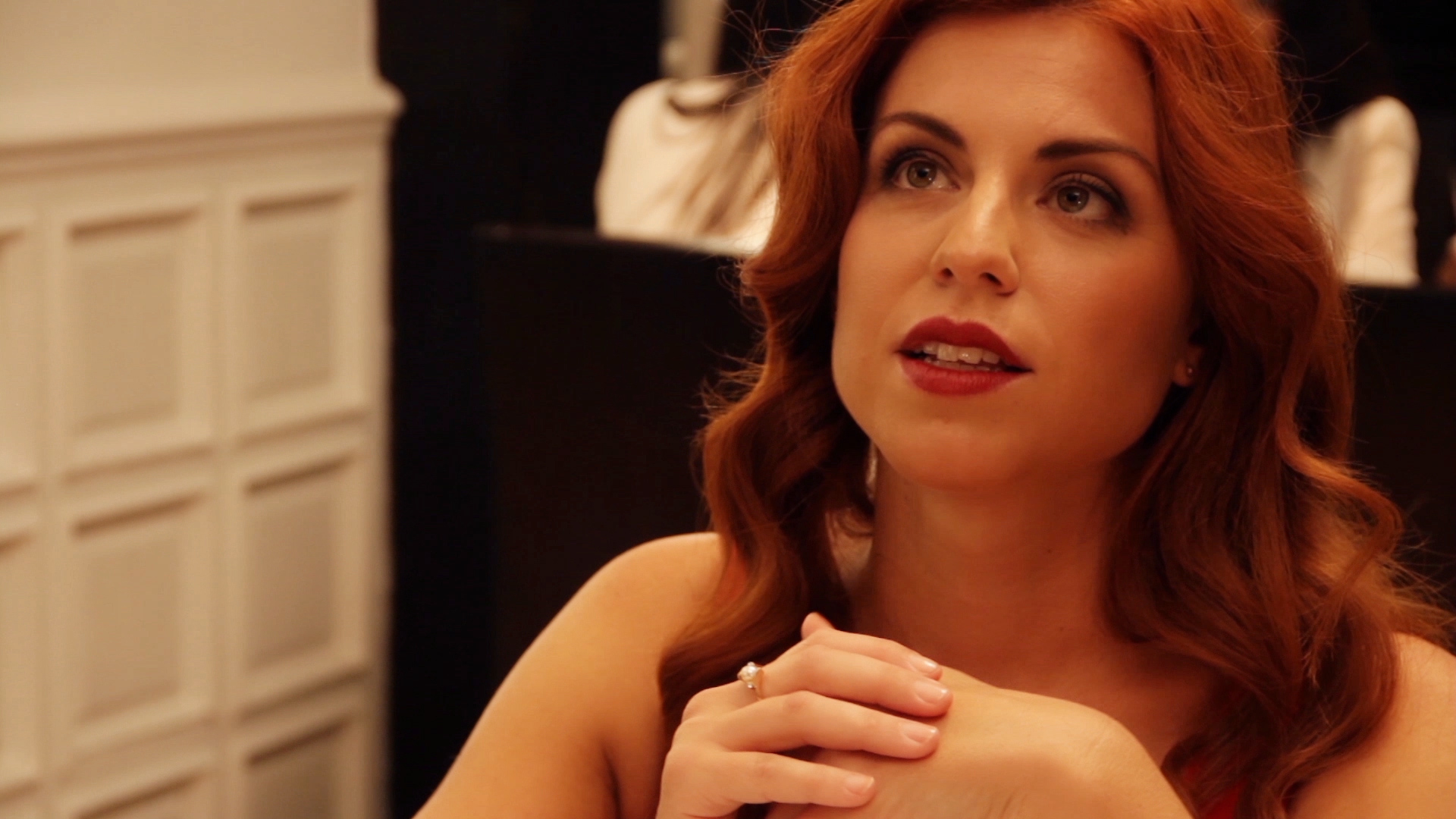 18 Yesterday´s Menu Philosophic Comedy 3,30 Spain  English subtitle
Director Diana Vincente
A customer at a restaurant asks for a rather special menu…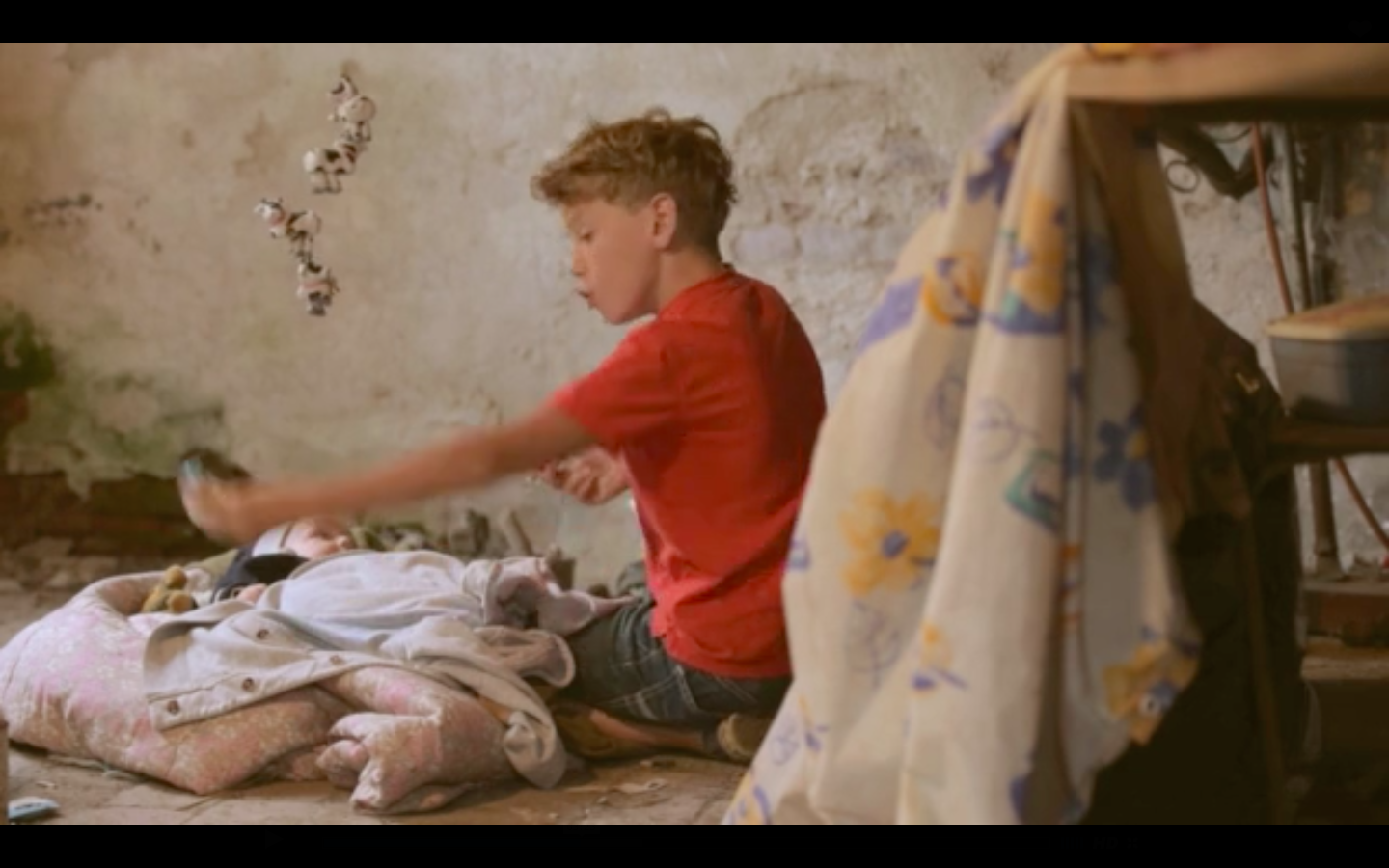 19 Lämnad kvar Drama 9 min 31 sec Sweden English subtitle
Directors Andreas Paulson &  Marcus Thernström Florin
Vad händer när man blir lämnad kvar? En film om mötet med det svåraste i livet.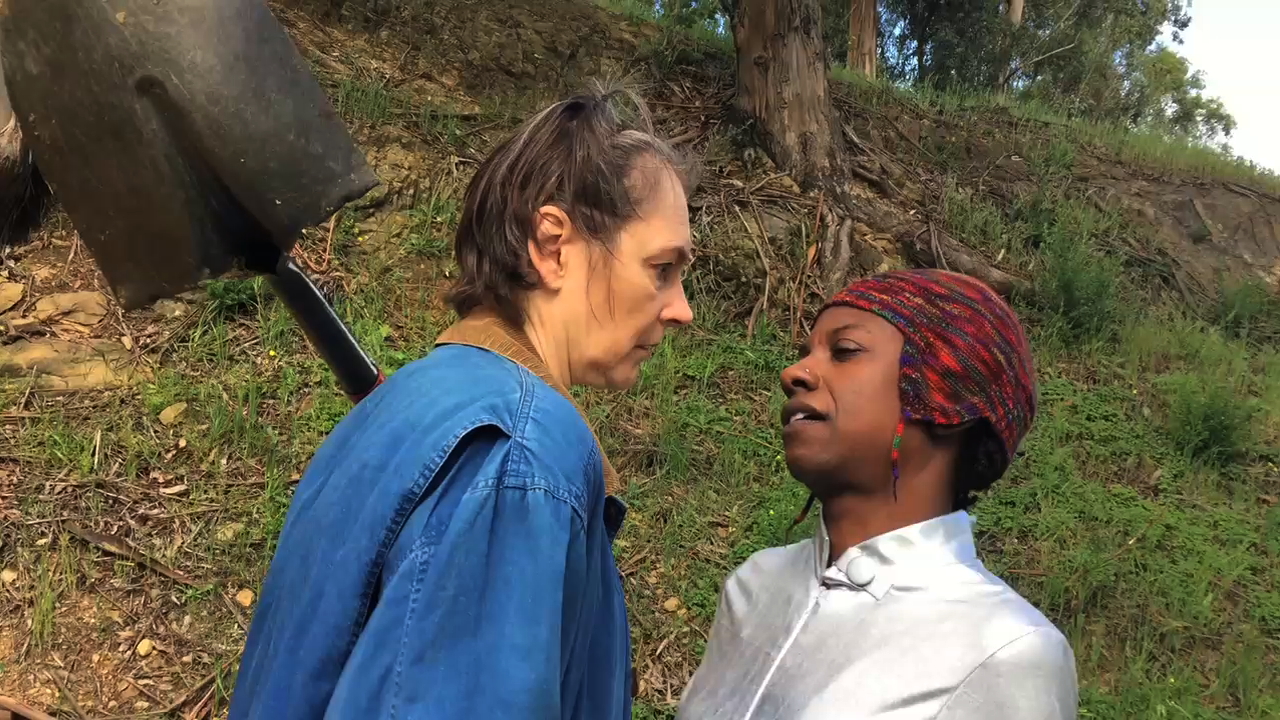 20 Start the Invation Without Me! ROAD MOVIE CELLPHONE/Comedy 6 min 6 sec USA Director Eve Edelson
An alien crash-lands on Earth and finds herself in the wrong buddy movie. The film that asks the question every extra-terrestrial invader should ask: "Who packed this parachute?!"
Eve Edelson is a writer, filmmaker and musician based in Oakland, California. Her short film "Shelter" won a East Bay Express Scream Fest judges' award.
21  MOLEKYLER Comedy 16 min 9 sec Sweden English subtitle Director Frida Spång.
En liten symfoni om livets ojämnheter och oförutsägbarheter. Ett mishmash av mänskligheter.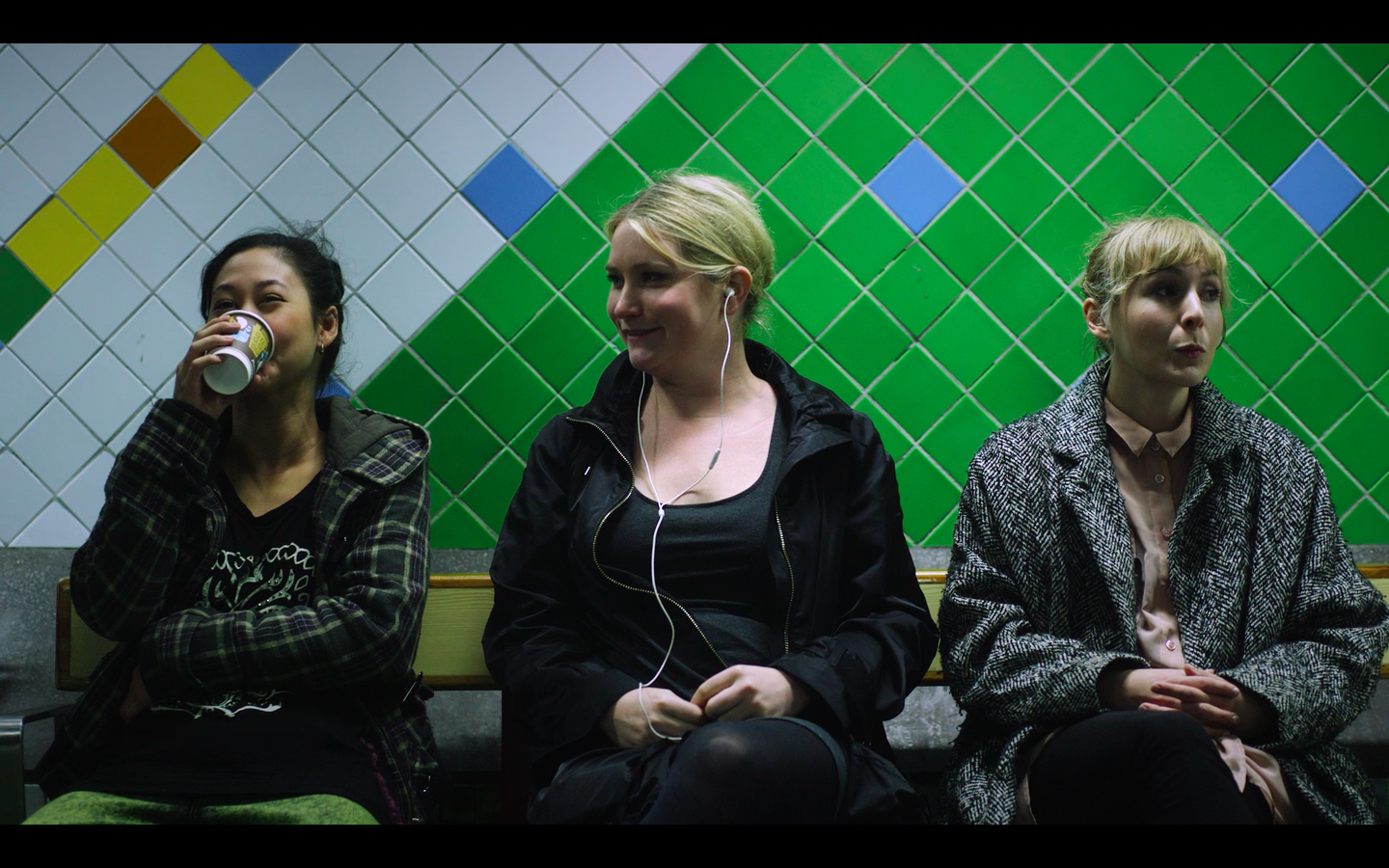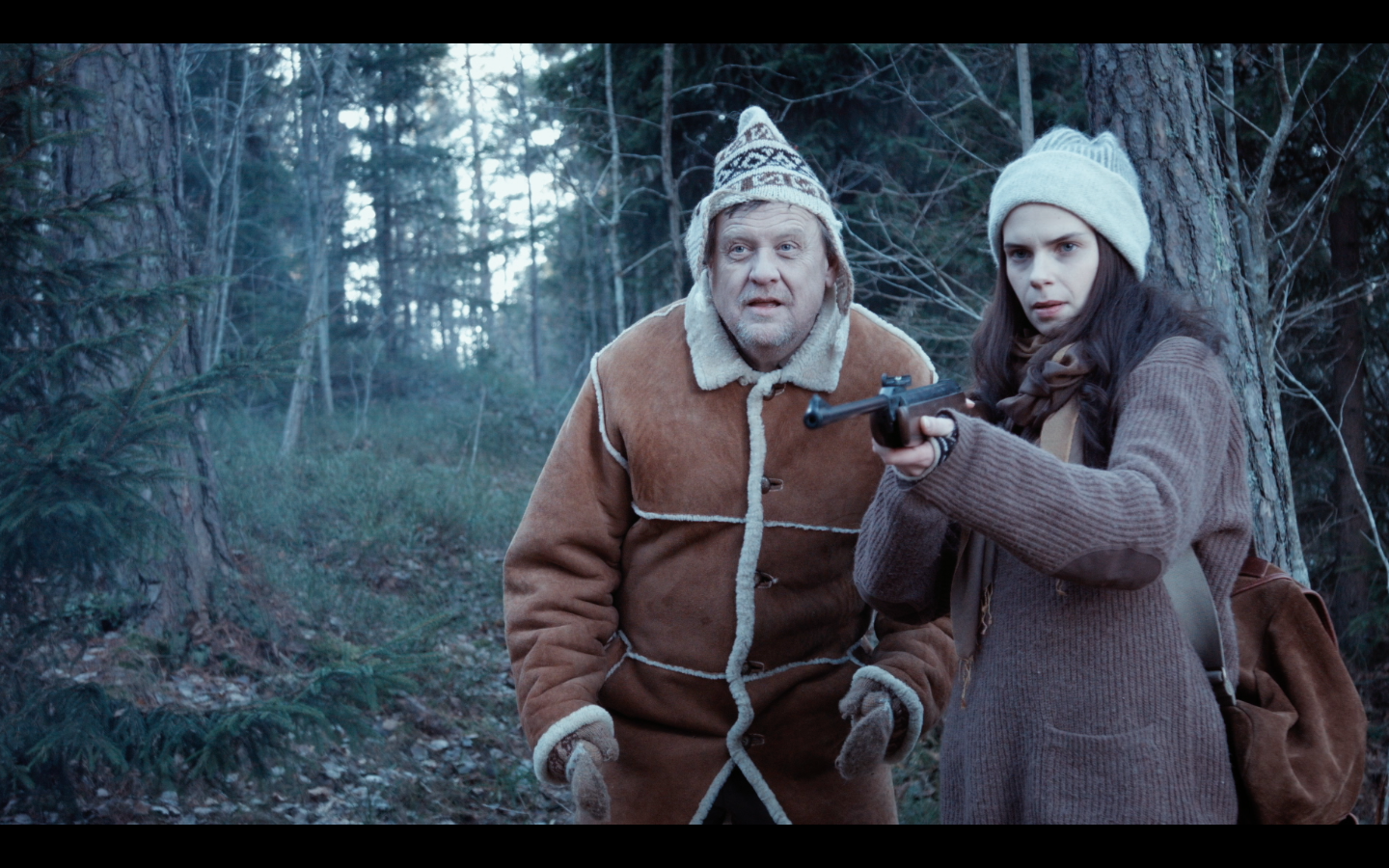 22 Urskogen Drama One Minute Film Sweden
Director Felicia Boudrée
En manusförfattare tappar koncentrationen vilket
påverkar hans manus
A screenwriter lose concentration which affects the script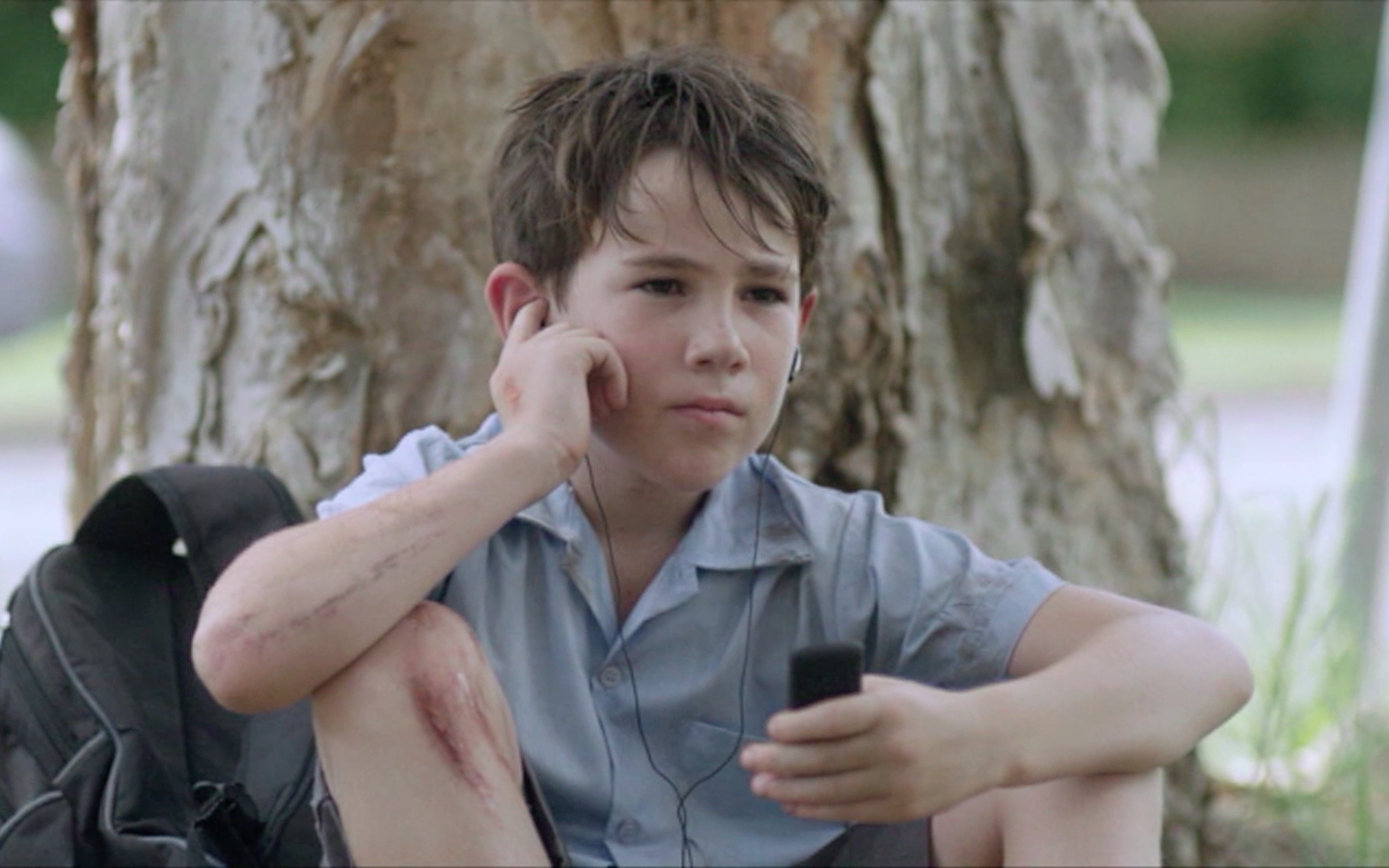 23 Sam´s Gold Drama 11 min 36 sec  Australia
Director Julietta Boscolo
Inspired by the parents and kids who reconnect through prison reading and literacy program
24 Au Bord de la Mer Drama 2 min 36 sec Australia Director Lea Zuna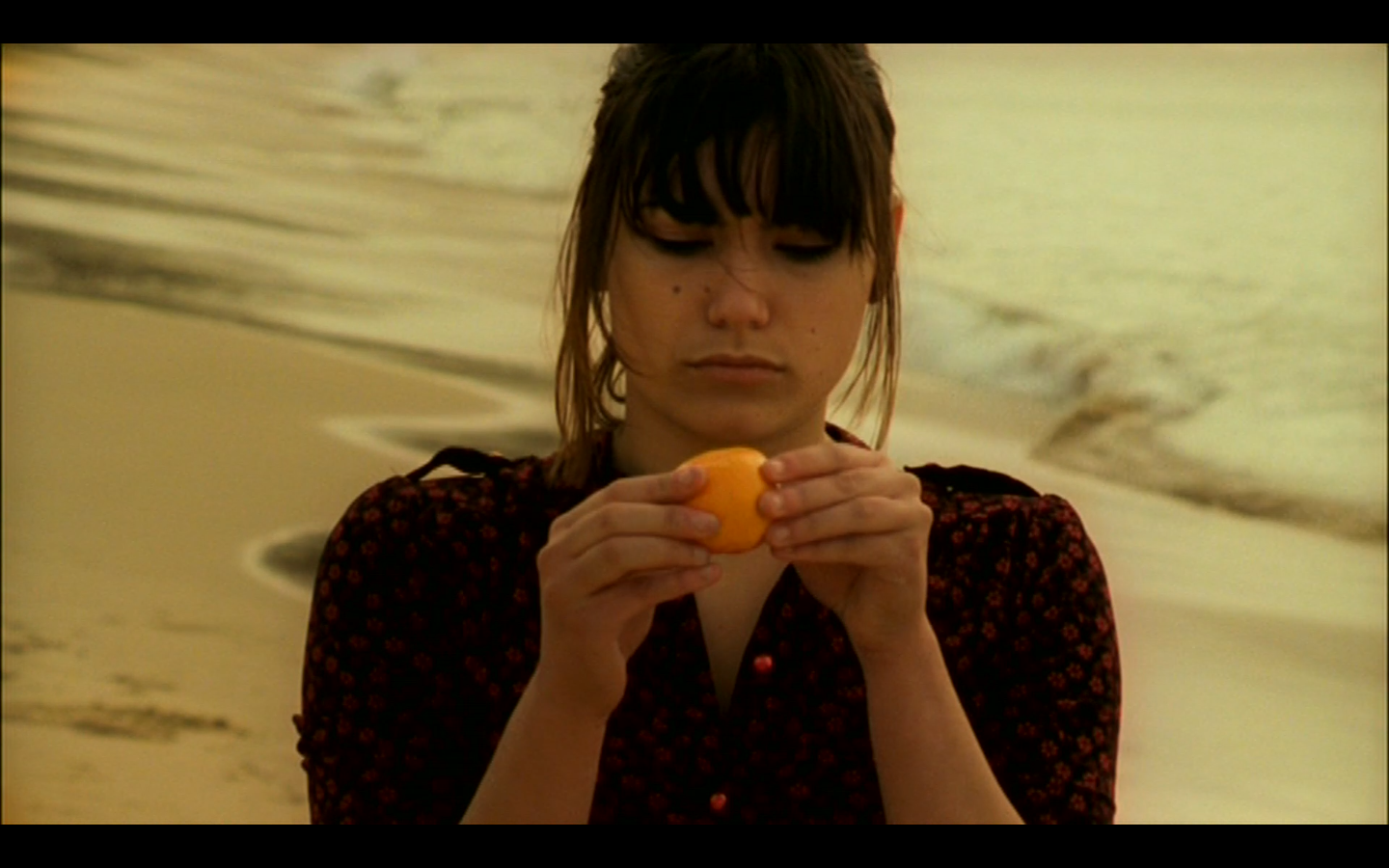 www.sydneyfilmschool.com
En liten kärlekshistoria vid strandkanten An Ameliesque love story on the shore of a beach
25 Final Frame Art/Drama  1 min 27 sec Sweden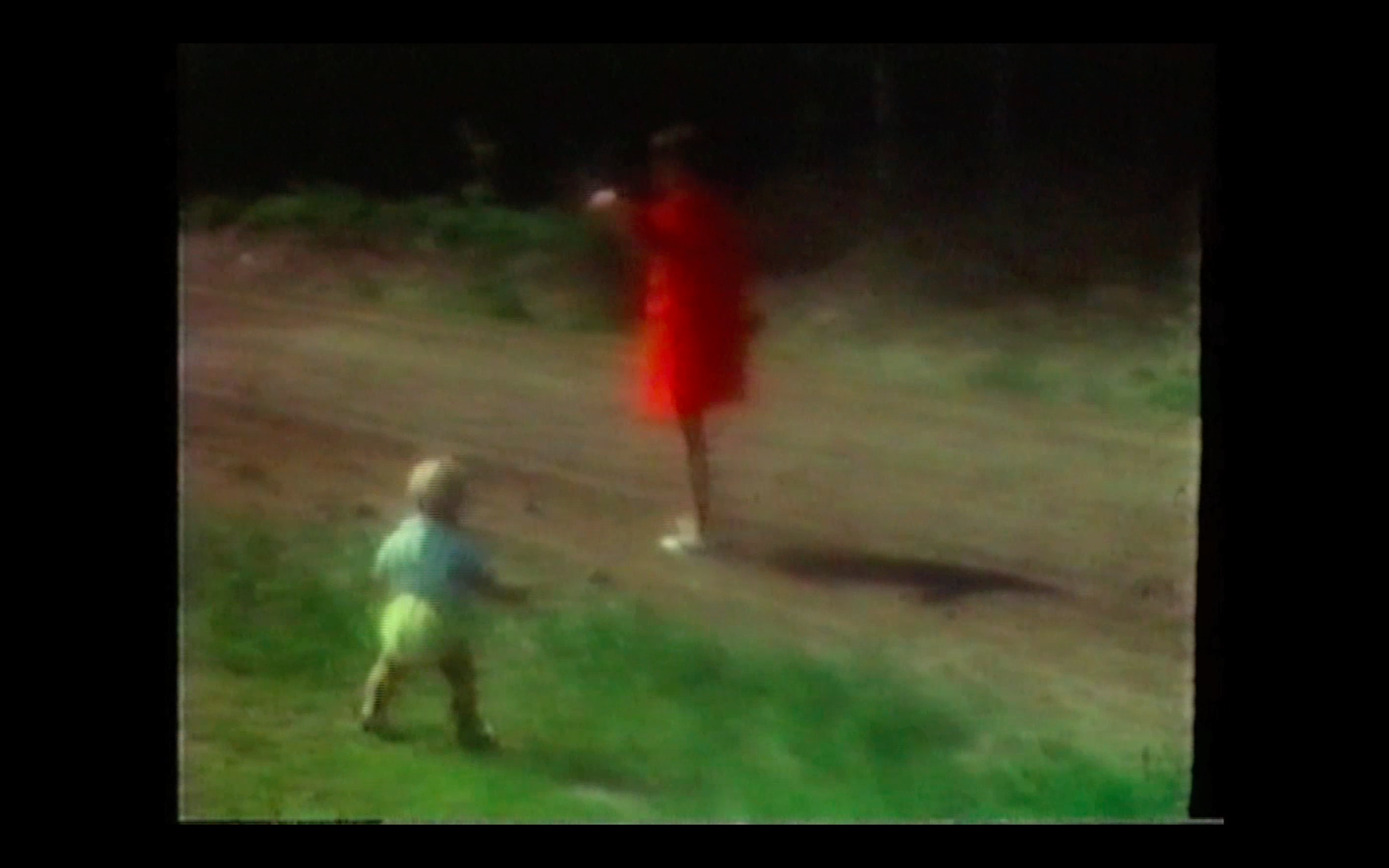 Regi Johanna Bernhardson www.subjektobjekt.se
A found super-8 footage. A letter. Together they form the last pictures of a mother.
En upphittad super8film och ett brev från en mamma som var tvungen att ge sig av
26 Without your heartbeat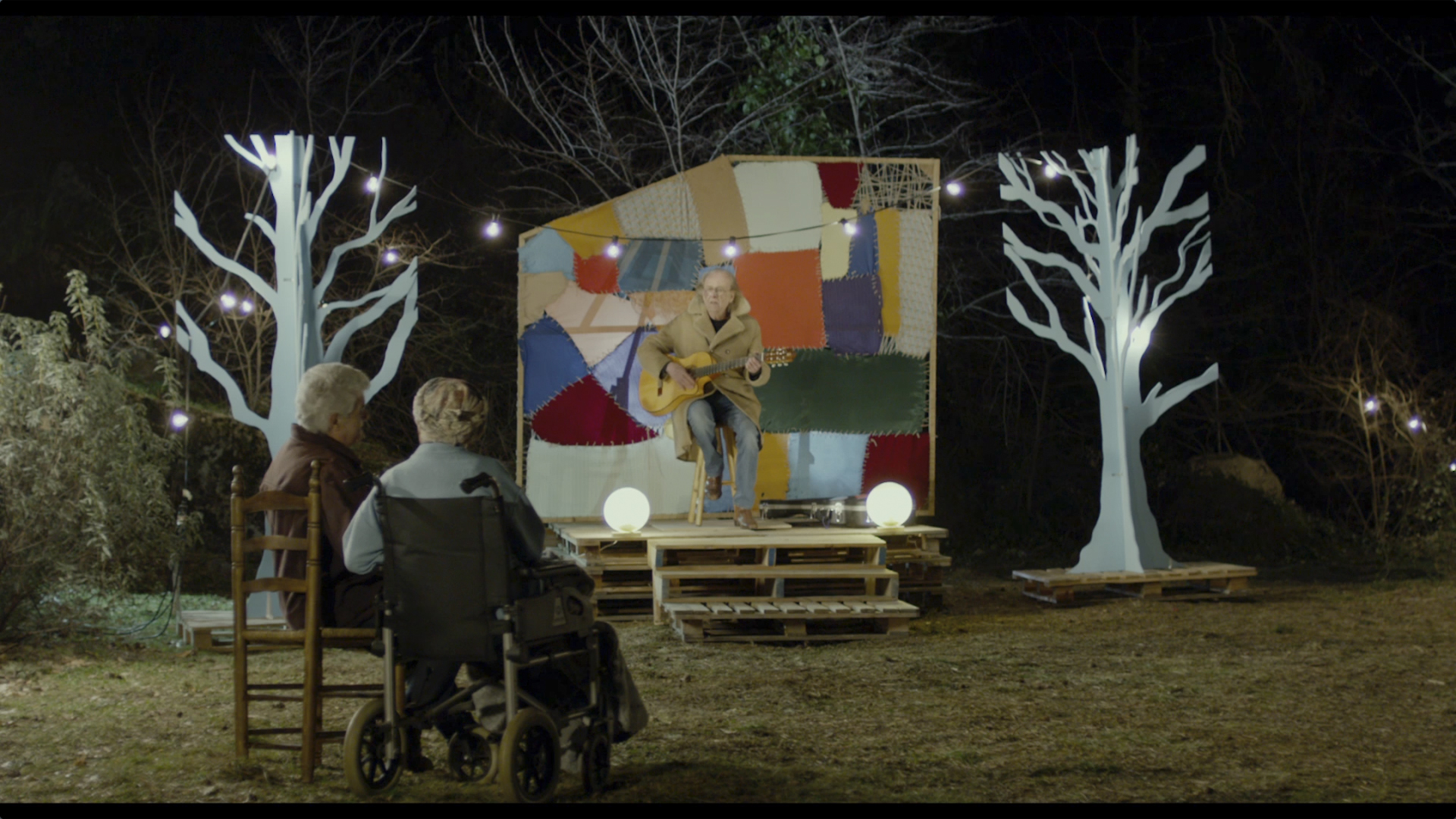 Drama 8 min 1 sec Spain English subtitle
Director Maria Posada
A taxi driver kidnaps the famous singer Luis Eduardo Aute,
so that he sings to his dying wife

27 A Story of Anticipation Art/Drama 7 min 38 sec Sweden Director Freja Andersson
För 100 år sedan rasade det första världskriget. Död, smärta och sorg. Men kriget förde också med sig någonting annat.
100 years ago, the Great War was raging. Death, pain and grief. But the war also brought along something else.  www.frejaandersson.se Filmen är en del i projektet www.thisiswar.se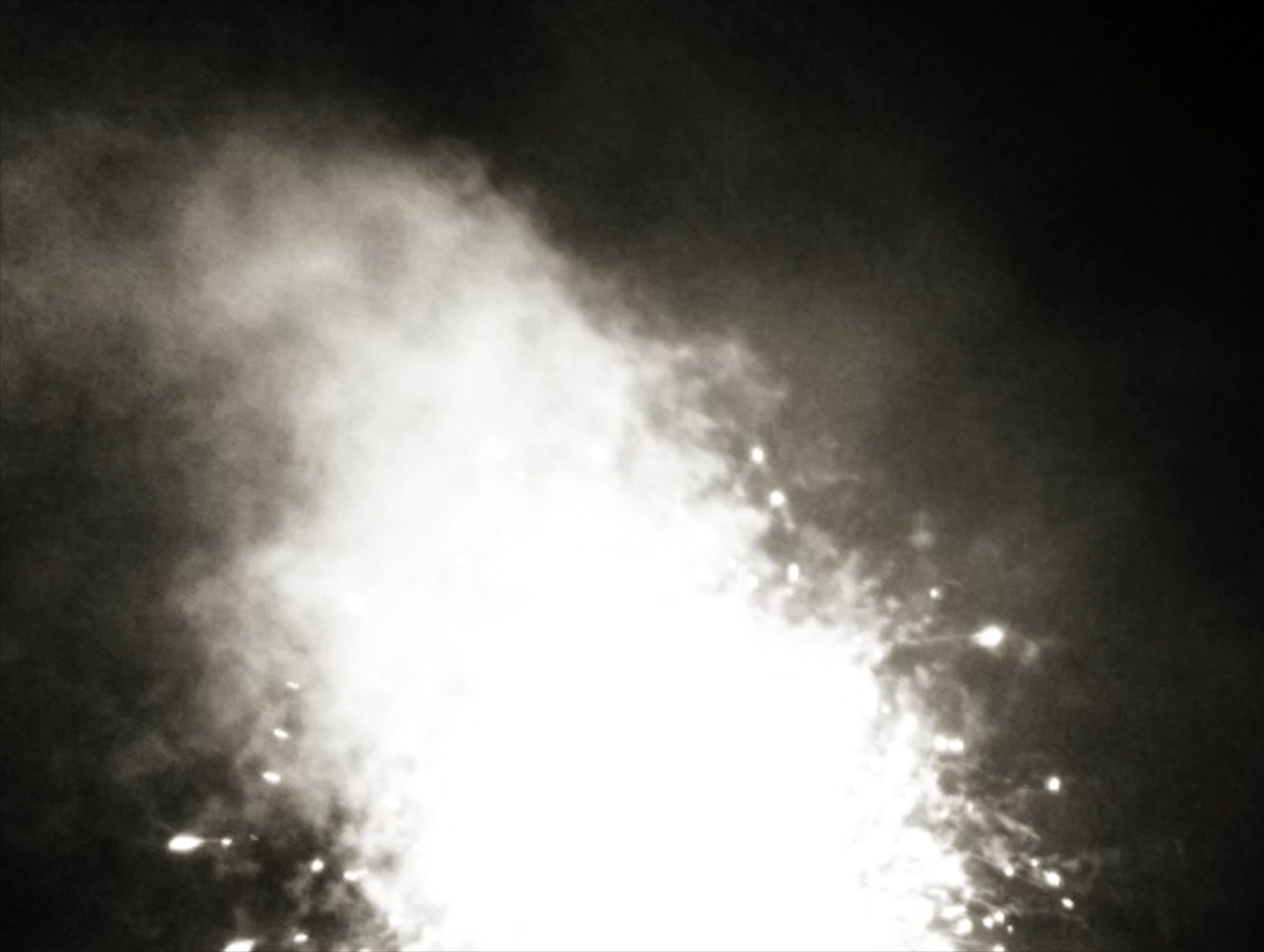 28  Cease Game Animation 7 min 6 sec Uruguay Director Walter Tournier
In the middle of a war, a boy and a dog try to protect themselves. A nothing innocent game.
In memory of the childhoods stolen by wars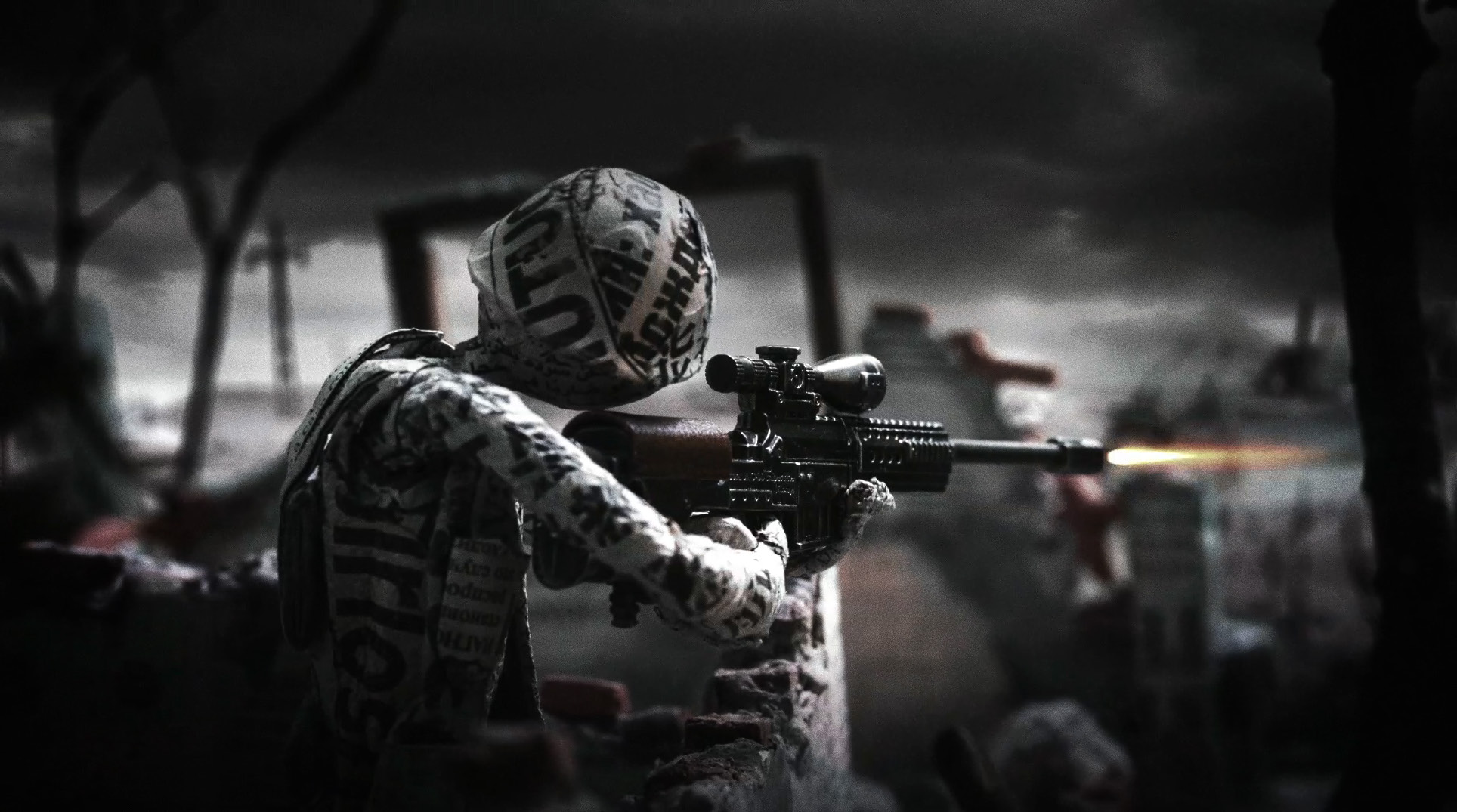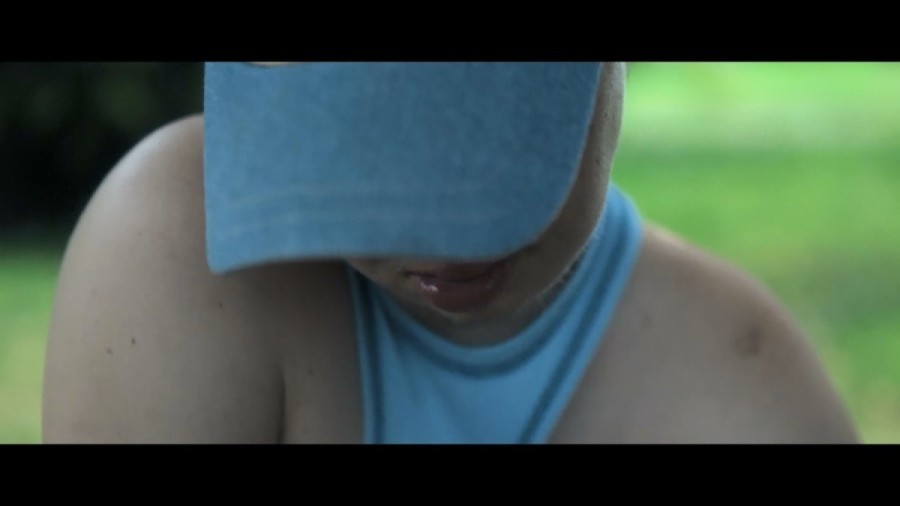 29 Wojtek Documentary 2 min 37 sec Poland English subtitle
Director Monika Stpiczynska
Wojtek and his dad George collect cardboard boxes.

30 Slum Tourism Documentary 17 min 26 sec Sweden Swedish subtitle
A film made by Vendela Ganslandt, Elin Ohlin, Tom Linnman
The concept of slum tourism, guided tours in slum areas, is a disputed fenomena. In Kampala, Uganda, we meet an organisation that arrange slum tours for the benefit of the local community. We also meet Alice, a woman visited by the tour.
What does the community think about these tours ? How does it affect the areas in which they are held, and what impact does it have of the tourists visiting?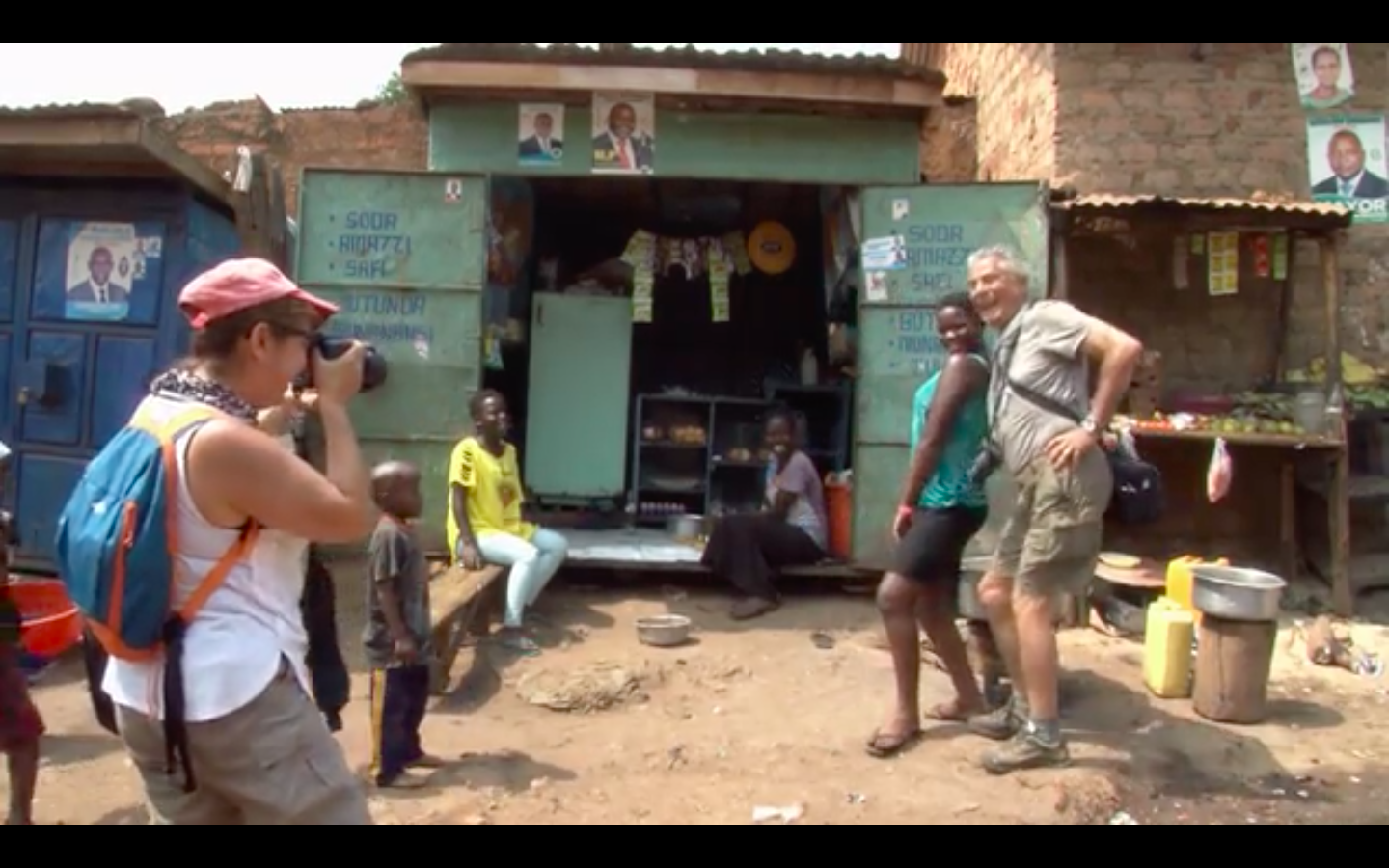 Tickets for LadyBug ShortFilmMarathon 85 kr at BioRoy Avenyn 45 G0thenburg or at their website
LadyBug ShortFilmMarathon 2016 cooperates with Sydney WOWFF  and Sydney Film School Australia, Bluestocking Film Series & Bluestocking Film Festival Maine USA and Sveriges Kortfilmfestival Sweden
20.00-Julieta Förhandsvisning av Almodóvar Guldpalmsnominerade film, Premiär 21 oktober 2016
Biljettpris: 105 kr /85 kr student, pensionär
DRAMA 99 min, Spanien 2016 Språk: Spanska (svensk text) Regi: Pedro Almodóvar
Skådespelare: Emma Suarez, Adriana Ugarte, Rossy de Palma, Michelle Jenner  m.fl.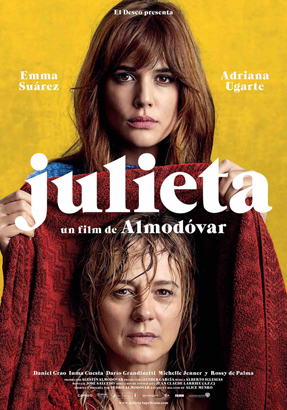 Julieta bor i Madrid med sin dotter Antía. De båda lider i tystnad sedan Xoan, Julietas man och Antías pappa, har gått bort. Men ibland för inte sorg människor närmare varandra, utan längre isär.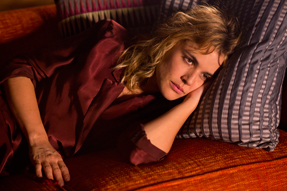 När Antía fyller arton år lämnar hon sin mamma, utan någon förklaring.
Julieta berättar historien om en mors kamp mot ovissheten men också om öde, om skuld och vad det komplexa men ofattbart mystiska är som kan få oss att överge de personer vi älskar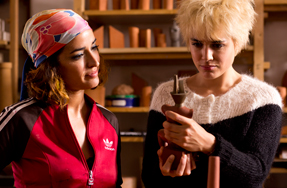 "A welcome return to Almodovars foremost obsessions" – The Telegraph
"Excellently acted, brightly filmed, Julieta is seriously good." – Evening Standard
"A return to the "cinema of women" that produced such Almodóvar classics" – The Wrap

I Foajén under festivaldagarna minglar vi bland konst, bokrelease, och filmloop.
Biljetter på Bio Roy Kungsportsavenyn 45 i Göteborg